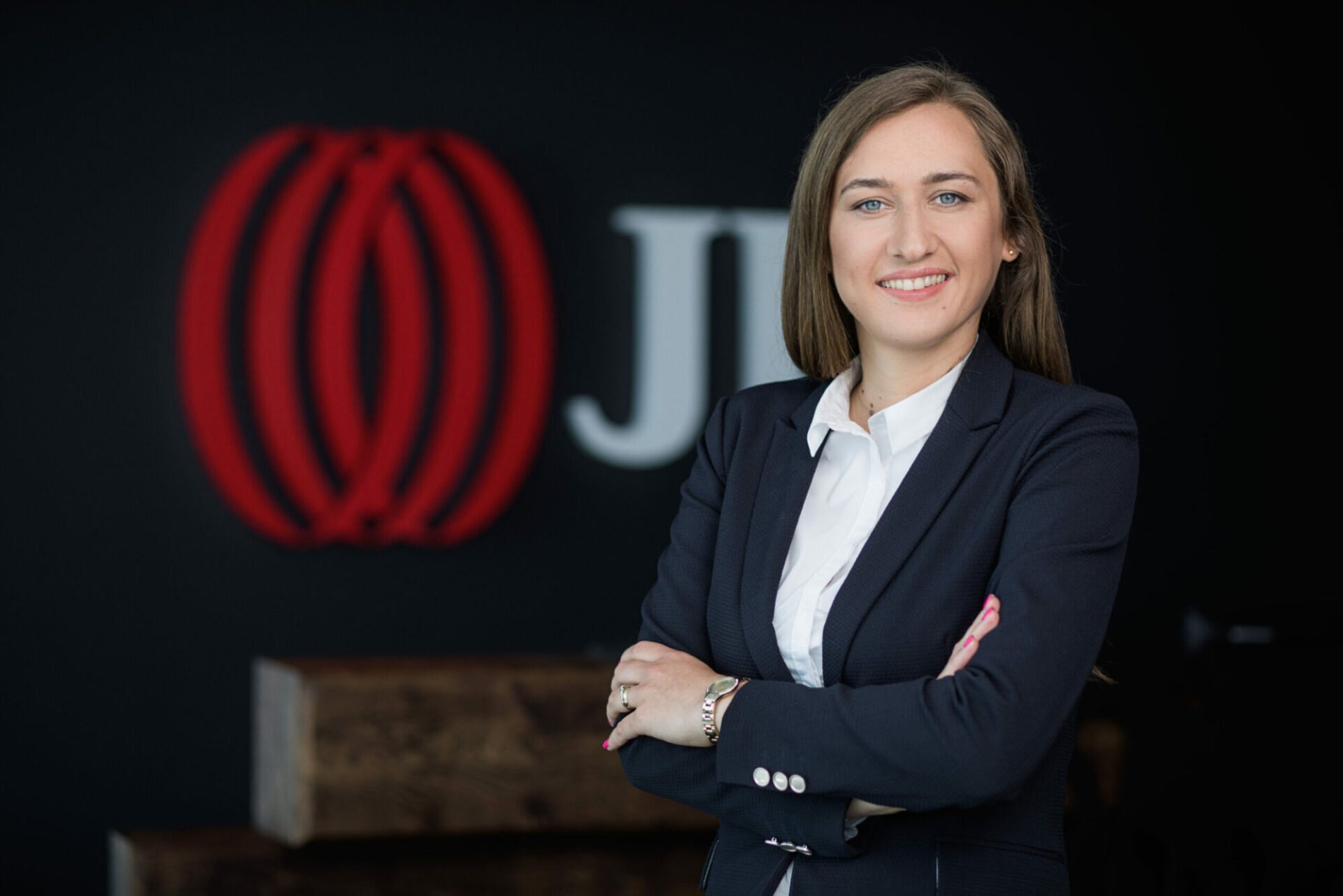 New Head of Residential Research at JLL Poland
Aleksandra Gawrońska will take up the position of Head of Residential Research at JLL. Aleksandra will be responsible for the development of services, tools, and solutions in the area of residential market analysis, including traditional primary residential market as well as living sector (that encompasses the full life cycle of accommodation – student housing, coliving, residential, healthcare and retirement living).
She will lead the team of eight analysts responsible for the primary residential market monitoring throughout Poland as well as the preparation of reports for Polish and international developers, landlords and investment funds, the public sector and other entities involved in the housing market. She will work closely with Kazimierz Kirejczyk, Vice-President at JLL, who also heads the strategic advisory panel – the company's think-tank in Poland.
"Our team plays an active role in the transformation of the entire residential market in Poland. JLL relies on talent and long-term team relationships to create an organization that offers ambitious growth opportunities. We believe that this is how we deliver the greatest value and the highest quality expertise to our clients. I have had the pleasure of working with Aleksandra for several years on a number of research and strategy projects. I am convinced that her experience and focus on innovation will contribute to the further development of our competencies, both in research and consulting. I wish to warmly congratulate Aleksandra on her well-deserved promotion and taking up her new position and wish her every success in the future," comments Kazimierz Kirejczyk, Vice-President at JLL.
Aleksandra Gawrońska has ten years of experience in the areas of consulting and complex real estate analysis. Before joining REAS (now part of JLL) in 2018, she worked at Colliers International, where she was responsible for publications, reports and analyses of the office market in Poland. At JLL, she co-created reports for leading developers and investors such as Dom Development, Skanska, Bouygues Immobilier, Nexity, Marvipol, Cordia, Metexi, Yareal, Budimex Nieruchomości, OKRE, Acciona, MPWiK, Heimstaden, NREP, and Acteeum. She completed a post-graduate course in Real Estate Management and the Faculty of Management and Production Engineering at the Warsaw University of Life Sciences.