Networking is a large part of the business environment and finding the right interested parties can be difficult….. so we decided to create the CEE Investment platform which will bring together buyers ,sellers and Investors who are presently looking to do business…
The CEE Investment Platform enables that connection to happen and is ideal for buyers and sellers searching for "off market" deals.
To register it only takes short time ..
We shall then send a questionnaire requesting details of the property….this information can be submitted on line.
Once that's done we can present your property or investment to the right people.
Before detailed commercial information is released to a potential Buyer approval will be required from the Seller and NDAs signed.
How it works
Sellers
Shall be required to submit initial information on-line about their property.
Our team will review the information and then call the owner to discuss the next step(s), sign NDA, agreement and collect full information.
The team with then review the investor database and decide which investors would be appropriate, this will be reviewed with the seller and a plan for presentations will take place. (seller's information is always kept confidential)
Buyers/Investors have a basic online form that indicates what they are looking for, size of deal, sector, location etc. once signed up to the platform the investor will receive a call from one of our team members and to discuss their investment needs in full detail. The investor will receive only opportunities that they are interested in based on their profile. After the initial call our team will review the investment opportunities and if there is anything that fits within investor's "sweet spot" the investor will then be contacted and sent some initial information. (investor's information is always kept confidential)
Our CEE six person team has many years of experience and expertise in the Selling and Buying of commercial properties and Property Development.
Colin Guerrini
Colin Guerrini is a British Chartered Surveyor with enormous experience in the Property Development and Investment market. For over 30 years Colin been engaged with Project and Cost Management ,Leasing and Investment Services for a multitude of "Blue Chip" Clients.
The developments includes Offices, Retail Centres, Hotels, Residential, Logistics, Manufacturing, IT Data Centre, Residential, Hospitals and Airports.
Colin has been based in Poland for many years and has worked on a number of prestigious projects which has contributed to his extensive knowledge of the property market in the region.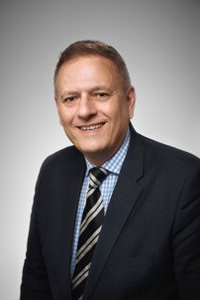 Daniel Bajer
Daniel Bajer is currently Managing Director at the DBG consortium of investment and M&A specialised law firms across Poland. (Warsaw, Tricity, Krakow and Poznan), among DBG clients were: British Embassy in Warsaw, COBCOE in London, PA Consulting based in London, UK Goverment Department for International Trade, international private equity and venture capital investment funds. Daniel is a founding member of ETIA (European Trade and Investment Association) and CEBC (Central European Business Council).
Previous wide experience in the field of M&A, with a wide range of investment projects across the CEE at the position of Inward Investment Director at the UKTI Warsaw, Partner in Vienna based investment boutique and lawyer at the Bird & Bird LLP international law firm.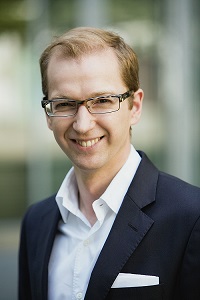 Markus Leininger
Markus Leininger is a partner in SIMRES Real Estate, a Luxembourg based real estate private equity boutique. He serves as director of Revetas and Pradera in Luxembourg and is a member of the Advisory Board of Grand City Properties SA and Caerus Asset Management. He holds other non-executive positions in- and outside Luxembourg.
Since more than 20 years, he is working in the real estate industry, where for the most part, he served as head of CEE for EUROHYPO. During this time he sourced more than EUR 10bln of CRE debt, with the largest refinancing in CEE of approx. EUR 750mln.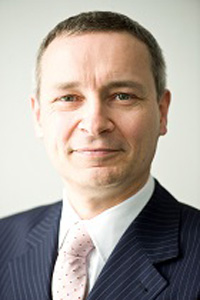 Networking is a large part of the business environment and finding the right interested parties can be difficult….. so we decided to create the CEE Investment platform which will bring together buyers ,sellers and Investors who are presently looking to do business…