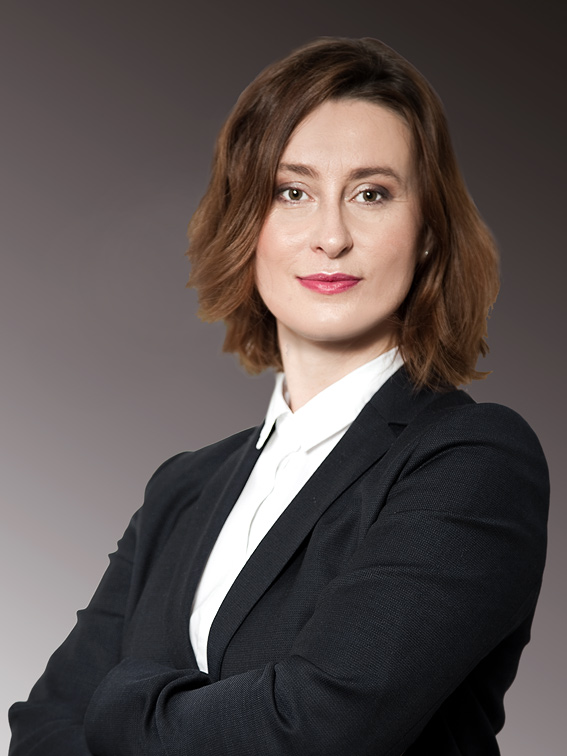 Luiza Grunwald joined the Alides Polska team to fill in the position of Project Director. As an experienced manager with an educational background in architecture, Luiza will be responsible for all of Alides Polska's activities. This includes building the company's structure, developing and monitoring the real estate portfolio and maintaining relations with stakeholders.
"We are a company with a rich tradition and Poland remains an important market for us," says Rikkert Leeman, CEO of Alides REIM, which is part of Ghent-based Group Maes. "With new projects in the pipeline and ambitious plans, we decided to further strengthen our organization in Poland and hire a Project Director," Leeman adds.
Last year, Przemyslaw Czachowicz joined Alides Polska, taking up the position of Business Development Manager.
Luiza has studied architecture, which allows her to have a broader perspective in assessing the potential of new projects. In addition, she is an experienced manager with 20 years of experience in the real estate industry, both in the residential and office sectors.
She graduated from the Cracow University of Technology's Faculty of Architecture, which holds the prestigious accreditation of the Royal Institute of British Architects (RIBA) and the European Network for Accreditation of Engineering Education.
"Developing the structures of a company with such a long tradition and investment perspective is an exceptional challenge. I am convinced that my previous experience combined with the ambitious development plans of the company will translate into an equally large and long-term success for Alides in Poland," says Luiza Grunwald.
In March 2017 Alides, together with Revive, acquired 16 ha of post-shipyard land in Gdańsk. The Imperial Shipyard project envisages the preservation and exposition of the most valuable historical shipyard buildings while adapting them to new functions and the construction of new, attractive multifunctional facilities. So far, two historic buildings have been completed and fully commercialised. Upcoming plans include the construction of new facilities of a commercial and residential nature.
In Q1 2021, the company finalised its first stand-alone project in Poland with the acquisition of the Waterside building, located on Długie Ogrody Street and near Granary Island in Gdańsk. Its redevelopment represents a unique opportunity to integrate new urban development into the historic area of the Main City of Gdansk.