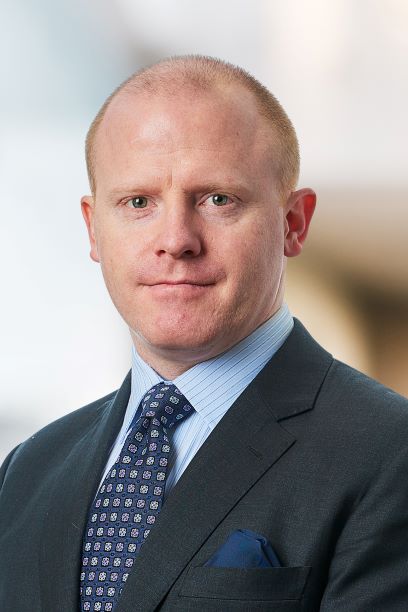 Avison Young recruits new Director of ESG UK and Europe
Wesley Thomson has joined Avison Young as Director of ESG, UK & Europe, to lead ESG strategy in the region.
Wesley is an internationally accredited sustainability & technology expert. Drawing on over 16 years of experience in the energy & sustainability sector with a strong track record of driving business growth across global markets, Wesley will lead Avison Young's UK and European ESG and sustainability consultancy services, providing strategic advice to real estate investors, lenders and occupiers in areas of sustainable investment, ESG strategy, risk and resiliency.
Joining from JLL, Wesley was most recently Senior Director within the Energy & Sustainability Solutions team, responsible for the EMEA region. Previously, he was Senior Director at public sector consultancy Guidehouse, and Managing Director of Thomson International, a boutique ESG sustainability consulting firm.
Wesley will be working closely with Jon Gibson, Principal and Global Director of ESG to increase cross-border synergies and drive Avison Young's growth worldwide. The company's ambition is to provide best in class ESG-related services to support clients in realising their own goals for a more resilient, productive and equitable built environment.
His appointment builds on the company's strengthening of global strategies and programs, including investment and commitments around climate change, DEI and social impact, such as aligning its strategy to the United Nations Sustainable Development Goals (SDGs) and becoming members of the World Economic Forum.
Wesley said: "The pressure on real estate to become a frontrunner of ESG is mounting – and rightly so. It's an exciting time to join Avison Young and work alongside the existing teams and experts to transform the way the industry does business, to help clients achieve their goals and futureproof their business strategies, mitigate risk and realise the benefits of a transition to a zero-carbon future."
Jon Gibson, Avison Young, commented: "ESG and sustainability practices remain top-of-mind for owners, occupiers and employees. Avison Young is grounded in our belief in the positive impact real estate can make in people's lives and I am proud of the work we do on behalf of our clients to improve the sustainability and resilience of businesses, economies and communities. It is energising to see the investment Avison Young is making into this area and I look forward to working with Wesley to further strengthen our ESG consultancy in the UK and Europe."
Steve Cresswell, European Finance & Operations Director at Avison Young, commented: "Wesley's appointment underlines our desire to continue to build and deliver a competitive offer for clients in this crucially important area. Wesley will work with our European and UK teams to direct our engagement and provide effective stewardship to grow our distinctive leadership position in the ESG space."