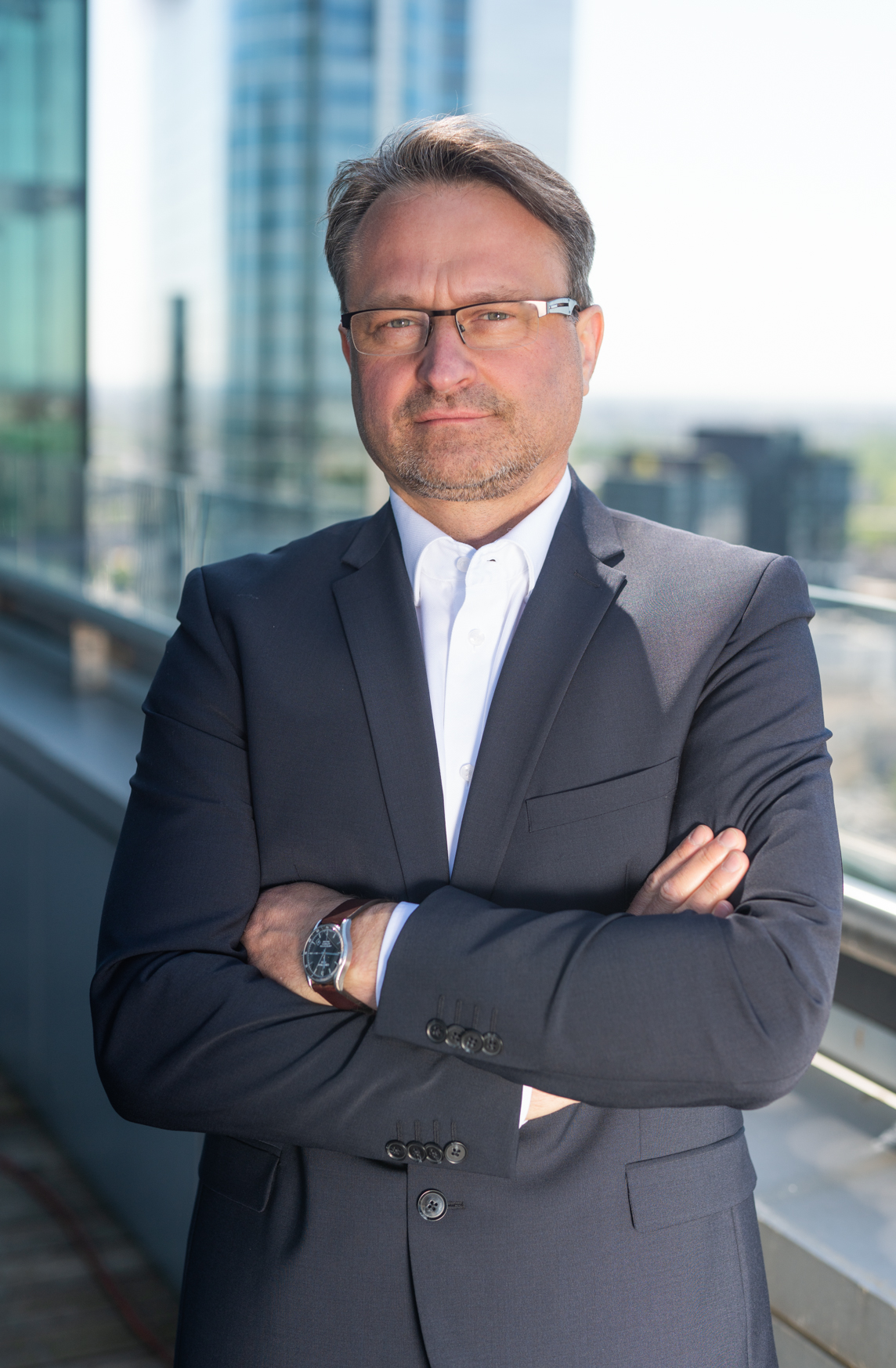 AXI IMMO appoints Grzegorz Chmielak to head new business line
AXI IMMO decided to develop and expand its operational activity with an offer of complex services in property valuation. Grzegorz Chmielak was appointed as the Head of the new service line, and he will also manage the Capital Markets Department. The new business line complements the wide range of services offered by AXI IMMO. The company has developed its activities mainly in industrial and logistics, data centre, BTS and BTO, office, land, investment, and property management sectors.
"Opening a new business line is a natural direction and continuation of all our operational activities. We constantly develop our business to provide comprehensive advisory for Clients at every stage. Grzegorz joining is undoubtedly a significant increase of competencies and an injection of new positive energy. With his experience, we aim to build the Valuation and Advisory service, strengthening the AXI IMMO position," explained Renata Osiecka, Managing Partner, AXI IMMO.
Grzegorz Chmielak has over 25 years of experience in the commercial real estate sector. He previously worked in the financial sector for HypoVereinsbank Bank Hipoteczny S.A., Bank Pekao S.A., WestImmo, and for the past  11 years in Knight Frank, where he was responsible for property valuation and consultancy in Poland and CEE, and also held the position of Managing Partner. His various roles included management of the valuation, building relationships with the Clients, and business development. Grzegorz is a Member of the Royal Institution of Chartered Surveyors (RICS) and holds a valuation license 3064 and CIS HypZert (MLV) certificate. Grzegorz is a graduate of Warsaw University of Technology, a postgraduate degree from Sheffield Hallam University, and an MBA from National Louis University – Wyższa Szkoła Biznesu in Nowy Sącz.