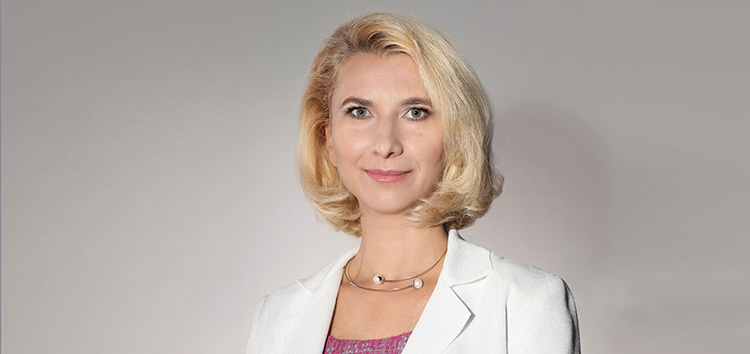 Beata Javorcik reappointed EBRD Chief Economist
The European Bank for Reconstruction and Development (EBRD) has reappointed Beata Javorcik to her current role as Chief Economist for a second three-year term.
The Polish economist first joined the Bank in September 2019 from the University of Oxford and is currently still on leave from the post of its Statutory Professorship in Economics.
As Chief Economist and a member of the Bank's Executive Committee, she has led the EBRD's approach to critical macroeconomic issues and played a key role in shaping its response across its regions to both the coronavirus pandemic and the war on Ukraine.
Professor Javorcik has also overseen the publication of editions of the EBRD's flagship Transition Report, among them "Better governance, better economies" (2019/20), "The State strikes back" (2020/21) and "System upgrade: delivering the digital dividend" (2021/22), as well as regular economic forecasts and numerous working papers.
She is frequently invited to lecture and comment publicly on economics and makes regular appearances in the international media and on EBRD podcasts.
EBRD President Odile Renaud-Basso said: "The high-quality economic insights, analysis and forecasts which Beata and her colleagues provide have never been more important to the EBRD and all our partners. We will be relying on her expertise to help us navigate what is likely to be a turbulent period ahead across all our regions."
Professor Javorcik said: "I am very grateful to the EBRD for the confidence it has shown in me and my work to date. The EBRD's mandate to support transition 'towards market-oriented economies' inspires – and delivers for – people across our regions. I am glad I have the opportunity to continue contributing to this mission."