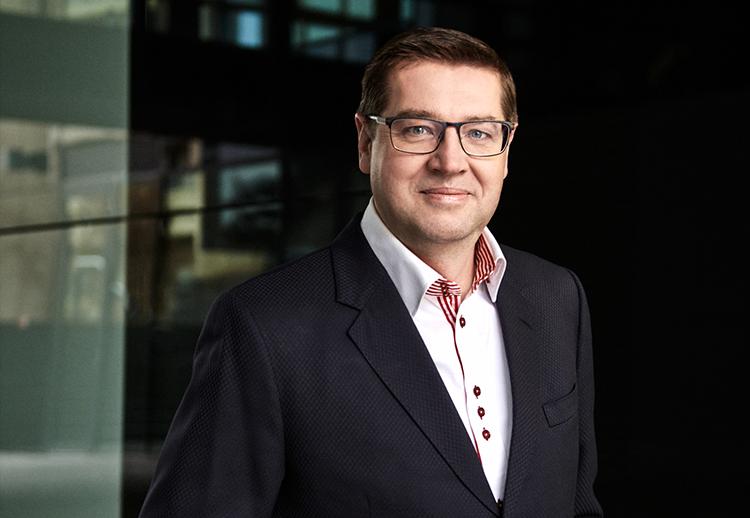 Crestyl Group appoints new CFO
Property development and investment group Crestyl appointed Marian Rašík as its new CFO (Chief Financial Officer) and member of the Board of Directors. In his role, he will have primary responsibility for the planning, implementation, management and operation of all financial activities across the Crestyl Group. Jozef Ďurík will continue to be Crestyl's CFO in the Czech Republic, the company reports.
"We are proud that we have managed to bring Marian to Crestyl. He has great experience in the financial management of activities in multiple countries, he can look at everything professionally as a whole, regardless of national borders. We are confident that his skills and knowledge will help us further develop the strategic direction of our group," says Omar Koleilat, Crestyl Group CEO. "In addition, his knowledge of Polish will make our colleagues in Poland, where we dominated one of the largest residential developers last year, happy. It will help us further support our development ambitions here," he adds.
Marian Rashik joins Crestyl from Pegas Nonwovens, where he worked for twelve years as a member of the Board of Directors and Group CFO. He was part of the team that built the third-largest nonwovens manufacturer with a turnover of over $600 million and manufacturing facilities in the Czech Republic, USA, Egypt, China and South Africa. For these achievements, he was awarded the title of CFO of the Year 2018. From 2007 to 2009, he worked at the consulting firm Corpin Partners, the local representative office of Rothschild Investment bank. Before that, he was CFO of Vítkovice Strojírenství a.s. and a member of the Board of Directors of Vítkovice Holding, and even before that he was Director of Corporate Banking at General Credit Bank.
Marian Rašík (51) is a graduate of the Faculty of Economics at VŠB – TU in Ostrava. He speaks English, Russian and Polish.