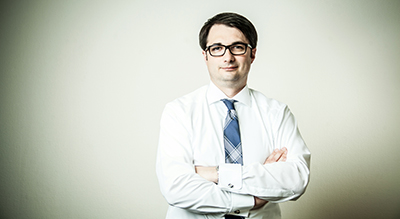 Cromwell appoints Senior Investment Manager for CEE
Real estate investor and fund manager, Cromwell Property Group (Cromwell) has appointed Piotr Goździewicz as a senior investment manager for Central and Eastern Europe (CEE).
Piotr will be responsible for executing a variety of investment strategies of Cromwell and its capital partners in the region with a focus on Poland, the Czech Republic and Slovakia.
Piotr has more than 20 years' financial services and real estate experience. Before joining Cromwell, he spent eight years with BNP Paribas Real Estate in Poland where he was a director in the capital markets division working across all real estate asset classes in Poland and other CEE countries. Previous roles included director level appointments at ING and as an associate director and analyst at Citigroup (part of the London-based CEMEA team), where he specialised in structured finance transactions in the Polish transportation and real estate sectors.
Justyna Filipczak, Head of CEE, commented: "Piotr has substantial experience and knowledge of the retail, office and logistics sectors in the region. I look forward to working with him as we continue to seek attractive investment opportunities for our investors and capital partners."
Piotr added: "I am delighted to be joining Cromwell and am looking forward to building on the quality, full-service investment and funds management platform Cromwell has put together."
Cromwell currently has a team of 40 real estate and finance professionals in the region and, as of 30 June 2021, managed €1.1 billion of office, retail and logistics and light industrial assets led to 574 tenant-customers, covering over 785,000 sqm in Poland, Czech Republic and Slovakia.
Piotr has a PhD in Economics, specialising in Mergers and Acquisitions and a Master's Degree in Finance and Banking, both from the Warsaw School of Economics.