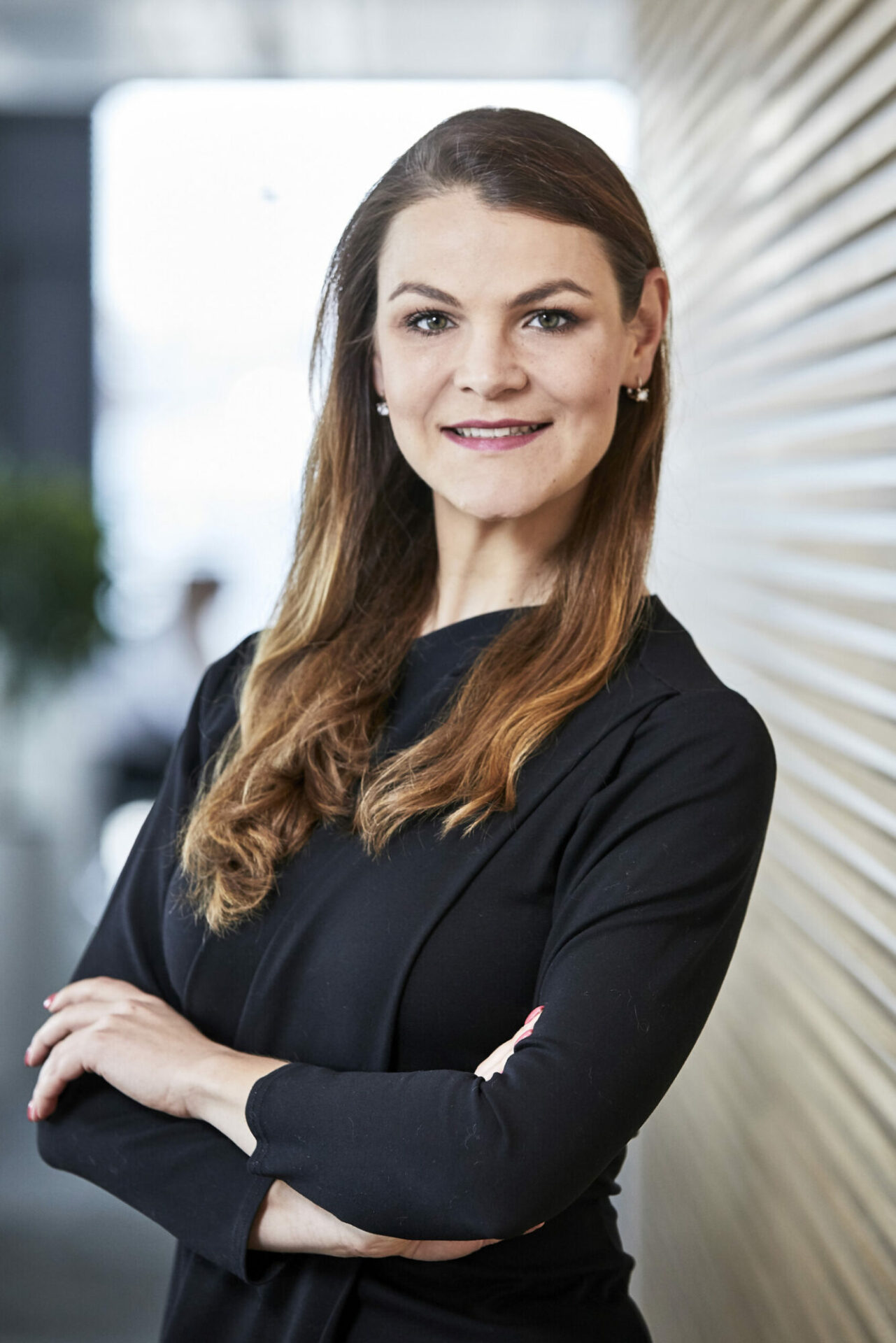 Cushman & Wakefield to expand its sustainability services
Cushman & Wakefield expands its sustainability and ESG  services. With the aim to mitigate the impact on the environment by property development, operation and demolition, the firm provide its clients with a comprehensive service offering that can enable them to run their real estate business in line with new sustainability demands, trends and regulations. In the Central and Eastern European region, Tereza Jelínková will lead the coordination of Cushman & Wakefield's Sustainability teams.
The operation of the firm's Sustainability and ESG teams in the CEE region will be coordinated by Tereza Jelínková, Associate in Cushman & Wakefield's Czech office. She will thus expand her existing role in the Project Development Services team where she is currently responsible for the Project Management team focused on asset level projects and sustainability.
Tereza has over 8 years of experience in the real estate sector and is a BREEAM In-Use Assessor. She has established the Sustainability service line in Cushman & Wakefield's Czech office, which provides clients with building certifications and sustainability advisory. She also co-leads the local ESG Focus Group that organises the company's own ESG activities.
Tereza is experienced in managing and delivering design & build projects and her team works closely with other departments such as Property Management, Leasing and Capital Markets on the delivery of turnkey services to landlords and occupier clients.
Tereza is also a member of Cushman & Wakefield's EMEA Sustainability Operational Committee which is responsible for driving sustainability services, sharing best practices, knowledge, and service unification for clients across the entire EMEA region.
For Cushman & Wakefield, sustainability and ESG have been one of their priorities. Recently, the firm has announced ambitious science-based targets to reduce greenhouse gas emissions that are approved by the Science Based Targets initiative (SBTi): reduce absolute scope 1 and 2 greenhouse gas emissions across its corporate offices and operations 50 percent by 2030 from a 2019 base year, and engage its key clients, some of the world's largest real estate owners and occupiers, representing 70 percent of emissions at its managed properties (scope 3) to set science-based targets by 2025. In addition, by signing up to the Business Ambition for 1.5ºC campaign, the firm pledges to reach net-zero emissions across its entire value chain (scopes 1, 2 and 3) by 2050.
Jonathan Hallett, Head of Central & Eastern Europe, Cushman & Wakefield: "With buildings generating a significant portion of the world's carbon emissions, we recognize Cushman & Wakefield plays a vital role in shaping a sustainable future for the real estate industry. We will therefore focus efforts on reducing emissions from our own operations (direct emissions and those from purchased heat and electricity), and from the facilities, we manage on behalf of our clients, real estate owners and occupiers. We will assist them in setting their own sustainability targets, and crucially help them achieve them."
Decreasing properties' environmental impact
In the CEE region, Cushman & Wakefield now expands its existing sustainability and ESG services, offering clients comprehensive advisory. Property owners or occupiers can receive specific and individual recommendations on decreasing the environmental impact of their building, and help with their implementation. They will benefit not only from the lower burden their property generates but also from its higher operational efficiency, getting their buildings ready to meet future demands and regulatory requirements and keeping them on a competitive level.