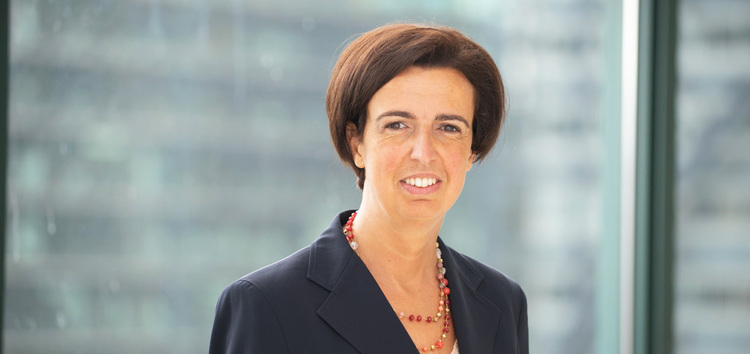 Elisabetta Falcetti new EBRD Head for Poland
Elisabetta Falcetti is the new Head of the European Bank for Reconstruction and Development (EBRD) in central Europe and the Baltic states (CEB). She was formally introduced to the Polish authorities by EBRD President Odile Renaud-Basso during a visit to Warsaw and will start in her new role on 1 September 2021.
As Director based in Warsaw, she will head the Bank's operations and engagements in Poland and also oversee its work in the Czech Republic, Estonia, Hungary, Latvia, Lithuania, the Slovak Republic and Slovenia.
Ms Falcetti said: "The EBRD has a lot to offer to countries in the region and I will make it my first priority to make support available where it is needed most. These countries have made huge strides in their economic transition. The next challenge is the green transition towards sustainable and inclusive growth. The coronavirus pandemic has exposed our vulnerability and our job now is to build more resilient economies and societies."
Elisabetta Falcetti joined the Bank in 2000 as Country Economist in the Office of the Chief Economist and then moved to different roles before taking up her current position in 2015 as Director, Sector Economics and Policy and member of the Bank's Investment Committee. Throughout her entire EBRD career, she has been closely involved in the design and delivery of strategies, policy engagement and investments.
She succeeds Grzegorz Zieliński, who successfully led the EBRD in central Europe and the Baltic states since 2014 and who will now take on a new role as Director, Energy Europe in the Sustainable Infrastructure Group.
The EBRD started investing in Poland in 1991 and to date has invested nearly €11 billion through 458 projects. Reflecting the development of the Polish economy today, the majority of EBRD investment is dedicated to supporting the green transition.