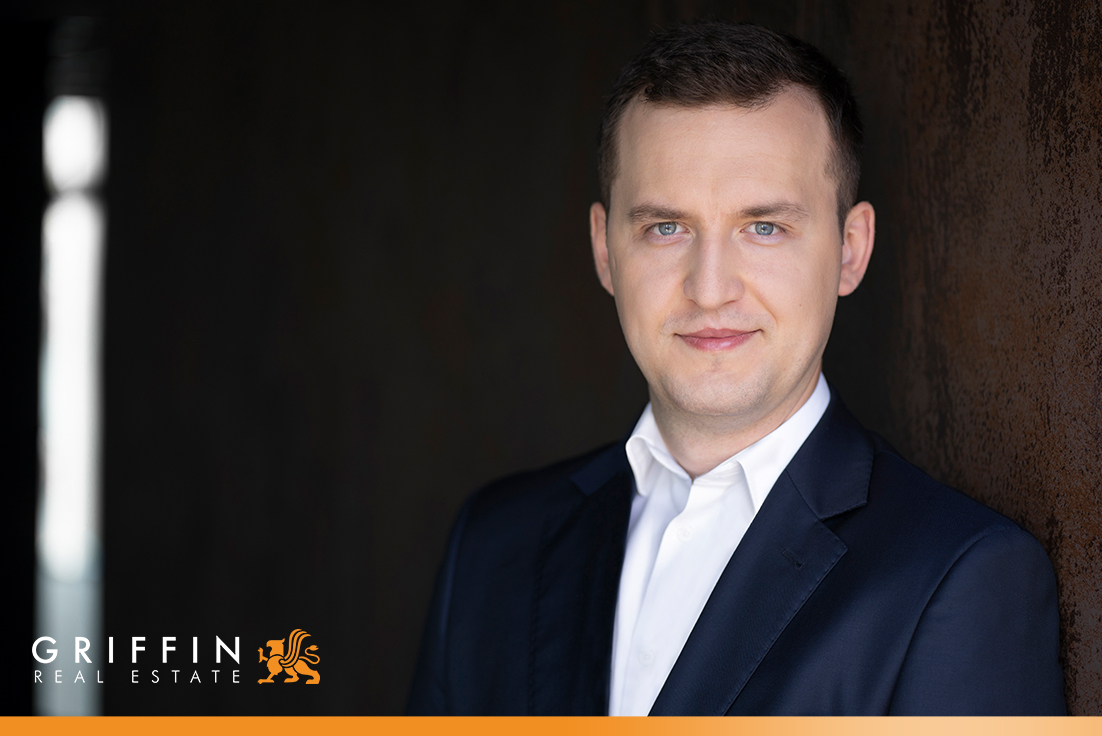 GRIFFIN REAL ESTATE MAKES NEW HIRE TO ITS INVESTMENT TEAM
Griffin Real Estate, the leading Polish private equity investment and asset manager, has appointed a finance specialist Damian Osiak as Associate Investment. He will be responsible for the development of European Logistics Investment (ELI) platform. In his role, Damian Osiak will also focus on investor relations and debt financing.
Damian Osiak specializes in corporate finance, financial modeling and investment with a key focus on the real estate sector. Prior to joining Griffin Real Estate, he worked at PwC, global accounting and advisory firm. He has also gained his professional experience at Cromwell Property Group, a listed company in Australia (ASX), where he handled transactions in the CEE region. Damian Osiak is a graduate of the Warsaw School of Economics and CEMS Master's in International Management program. He also holds an ACCA certificate.
Damian Osiak's key responsibility as Associate Investment is the development of European Logistics Investment (ELI), a platform co-owned and managed by Griffin Real Estate. ELI comprises 16 logistics parks with a total lease area of nearly half a million sqm located in the most important logistics regions in Poland. In H1 2020, ELI was able to secure new tenants for nearly 135,000 sqm, among others high quality tenants for 7-15 years, and to renew lease agreements in place for over 30,000 sqm. The company plans further grow of the portfolio over the next years, to become the leading Polish logistic platform.