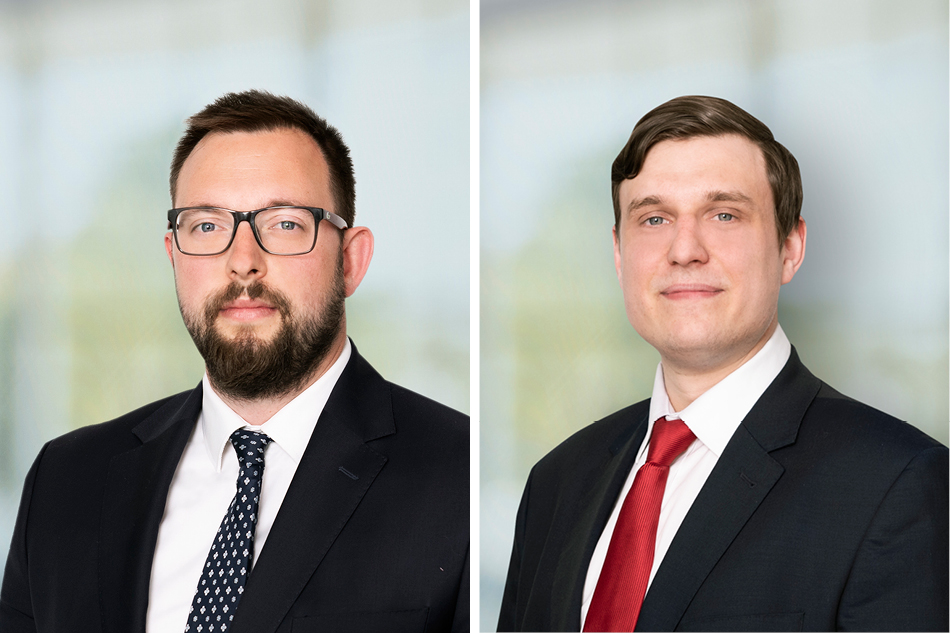 Jakub Kubacki and Mateusz Jakubowicz join Savills
Commercial real estate advisory firm Savills has hired two new professionals. Jakub Kubacki has joined its Industrial Investment team while Mateusz Jakubowicz has strengthened the Office Agency of Savills regional office in Poznań.
Jakub Kubacki has become an Associate. He has seven years of experience in commercial real estate, specialising in advising on sales and acquisitions of warehouse and logistics facilities across Europe.
Prior to joining Savills, Jakub worked for BNP Paribas Real Estate in Warsaw and Paris, where he was responsible for pan-European portfolio transactions, sourcing capital from Asia and the Middle East and supporting industrial property teams in 10 countries. During his professional career, Jakub has advised on investment deals involving assets leased by the world's leading e-commerce brands. He is a graduate of the Warsaw School of Economics.
Mateusz Jakubowicz has been appointed to the position of a consultant in the Office Agency of Savills regional office in Poznań, with responsibility for advising clients on leasing processes. He is an expert in relocations and renegotiations of office lease conditions and has a deep understanding of the local property markets in Poznań and Szczecin.
Before joining Savills, Mateusz spent almost three years at Cushman & Wakefield. Previously, he gained experience in residential real estate and consulting at EY. Mateusz graduated in Management from the Poznań University of Economics, majoring in Project and Property Management.