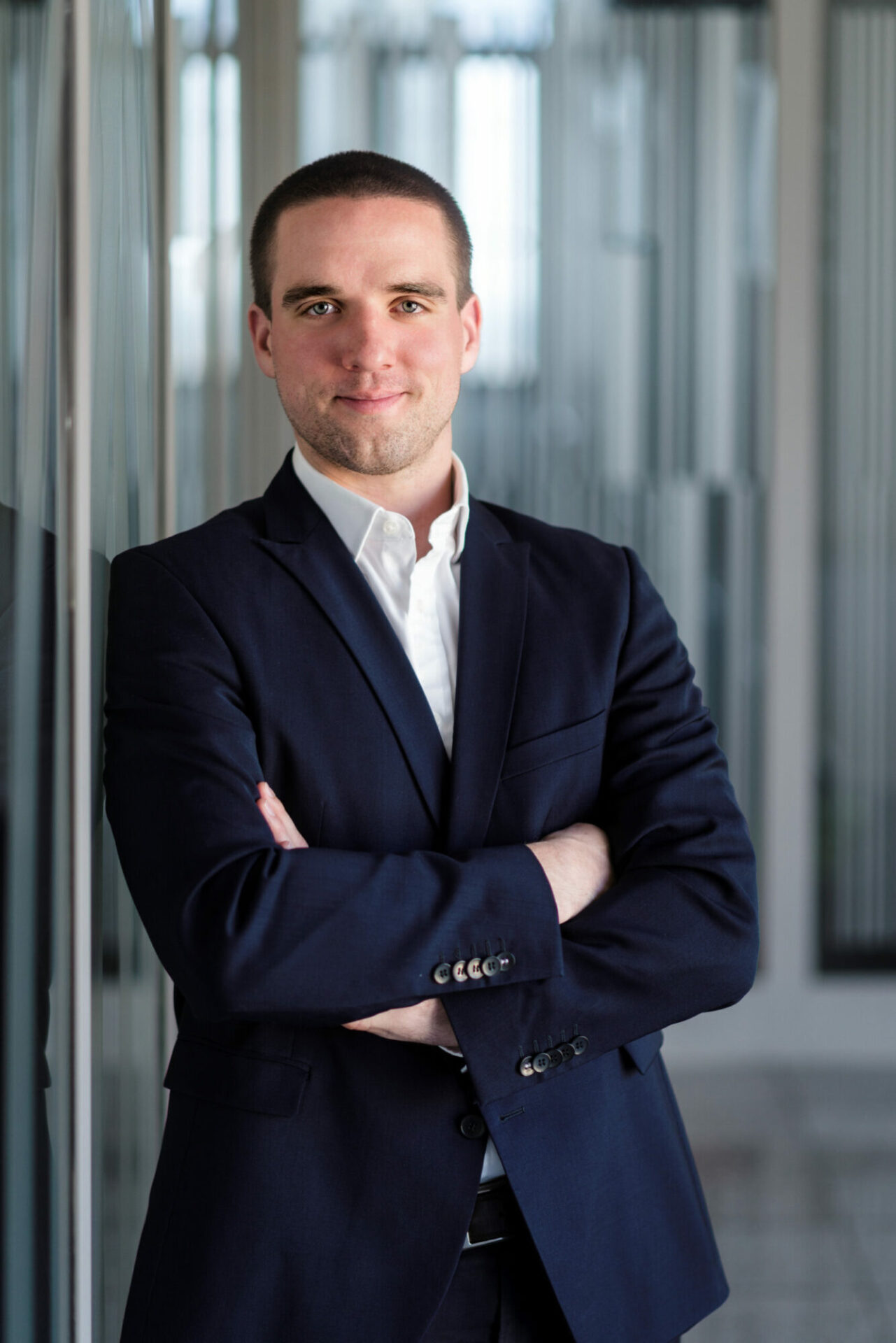 Ján Bošácky, the newest member of RICS at JLL Slovakia
JLL's Bratislava branch announced that Ján Bošácky, Head of Research and Advisory Services, raised the number of RICS accredited professionals in JLL Slovakia to seven. With this accreditation, JLL currently holds the highest number of RICS professionals on the Slovak real estate market with a focus on valuation, commercial property, project and development services as well as on research and advisory services area.
"Our markets need transparency, ethical approach and highest professional standards. Therefore, JLL will continue to support RICS accreditation of our talents to secure the best in class services. With Jan's accreditation, we will extend such services also into the advisory and research," adds Peter Nitschneider MRICS, Managing Director at JLL Slovakia.
In his career Ján has participated on a number of significant transactions, such as Central shopping centre acquisition by Allianz (€175m – buy-side, lead analyst); REICO´s acquisition of a 90,000 sqm Industrial Park located in Dubnica nad Vahom (buy-side, lead analyst) and portfolio of 10 retail parks in various locations in Slovakia acquired by Tatra Asset Management (buy-side, lead analyst). Besides that, as Head of Research and Advisory, Ján provided several advisory services for industrial entries to Slovak market and consultancy services to various Government institutions including work for the Ministry of Foreign Affairs and its diplomatic bodies. Ján also remains long term relationships with the leading local and international players such as YIT, ImmoCap, HB Reavis, TAM, TriGranit, Immofinanz etc.
Under his management, the Slovak JLL Research and Advisory team is building a strong reputation as a leading real estate advisory agency. Recently also confirmed by the JLL's strategic partnership with the Developer of the Year project, most prestigious real estate competition in Slovakia (organized by Jaga Group), where under Ján's lead JLL brand holds the position of the (general) professional real estate guarantor of the whole competition.
Ján has over 7 years of experience in the Slovak and CEE real estate markets. As Head of Research and Advisory services in the Bratislava branch, Ján holds overall responsibility for market research and advisory services which include preparation of feasibility studies, real estate markets analysis (including project analysis on a property level), asset underwriting and due diligence with special focus on retail properties for various clients. Part of his agenda also includes efficiency enhancement of database systems and reports while monitoring all commercial (Retail, Office, Industrial) as well as Residential market in Slovakia. Further, Ján is leading the implementation of new analytic tools in the area of data gathering, storing and visualization in order to provide clients with more complex solutions with real benefits. Before JLL, he worked at the ČSOB Financial Group on Real Estate Financing department. Jan studied at the Comenius University, Faculty of Mathematics, Physics and Computer Science in the field of managerial mathematics.