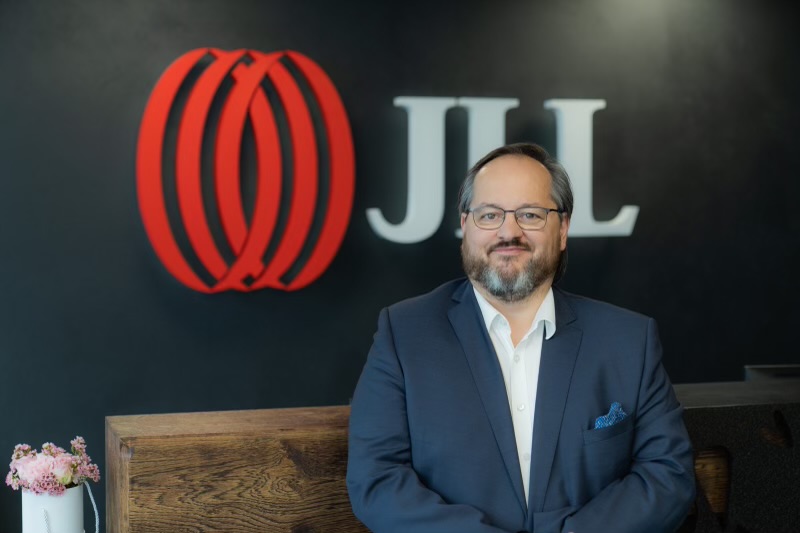 JLL expanding Strategic Consulting team
JLL Poland is expanding its Strategic Consulting team by strengthening its existing real estate consulting competencies with strategic consulting focused on ESG topics. Dominik Januszewski, Head of Strategic Consulting, is responsible for the development of the new practice as part of a broad portfolio of consulting services. Dominik Januszewski joining JLL is another step in the implementation of the strategy, adopted in early 2022, in which the real estate leader increases its commitment to transforming its clients' businesses in line with best practices for building enterprise value and ESG requirements.
"Dominik Januszewski joining the JLL team is an excellent example of the implementation of our growth strategy. The Strategic Consulting team brings unique value to the entire real estate sector, but also to other business lines, offering a new platform for discussing current challenges and comprehensive support for business development. Our goal is clear: we are not so much competing with the largest consulting firms on the market, but we want to become the first-choice advisor in the context of ESG challenges," comments Piotr Wetmański, Chief Operating Officer and member of the Management Board of JLL Poland.
Dominik Januszewski has many years of experience in business consulting, financial audits and transactional projects with a particular focus on the financial sector. Prior to joining JLL, he worked for 25 years at such companies as EY, where he was a Partner for 15 years and Arthur Andersen.
"We offer the market a unique value in the form of a comprehensive service. This ranges from strategy preparation, detailed climate and environmental analysis, and technical and energy audits, to social topics such as the work environment, well-being or policies for building diversity and inclusiveness. Our recommendations will also include technical advice, regarding infrastructure as well as specific technical solutions and implementation solutions carried out together with other JLL teams. This comprehensive approach is what sets JLL apart from other consulting entities offering ESG services in the market," Dominik Januszewski, Head of Strategic Consulting, JLL, comments.
The foundation of the new strategic consulting structure remains JLL's existing real estate consulting practice. The area of this competence includes support for investors, developers and owners in building commercial strategies for specific properties, as well as formulating strategies for property users. The team's competencies also include location and optimization strategies, including those relating to the supply chain or sales network of commercial entities.