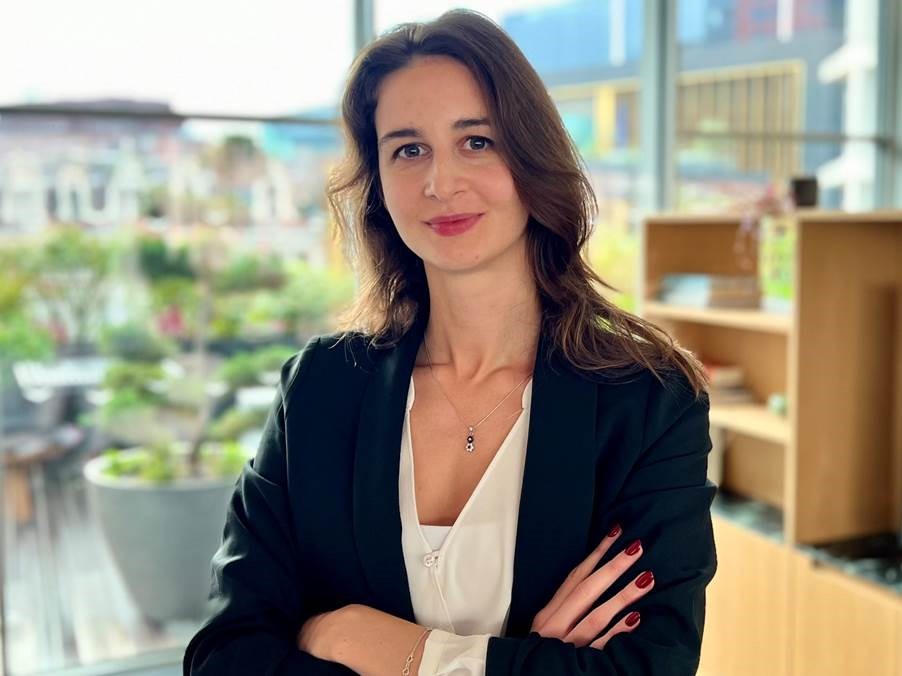 Kajima grows renewables team with new Senior Investment Associate
Kajima, the pan-European real assets business, has expanded its London-based renewables team with a new senior hire. Natalia Wisniewska joins as a Senior Investment Associate and will focus on supporting Kajima's renewables team in M&A and business development activities across the UK and Europe.
Natalia brings seven years of extensive experience in the renewables sector across consulting, utilities and investment management. Her expertise in energy markets has been instrumental in hedging, investment, and portfolio management activities spanning EMEA and APAC regions across diverse asset categories, including solar, wind and battery energy storage systems (BESS).
Natalia joins Kajima from Aquila Capital, where she played a pivotal role in providing critical insights for investment, management and strategic choices related to the real assets pipeline, focusing on Europe and Asia Pacific.
Natalia Wisniewska, Senior Renewables Investment Manager at Kajima, said: "I am delighted to join Kajima's renewables team and actively contribute to expanding its renewables project pipeline and growth as an innovative pan-European real assets business. I look forward to supporting Kajima's strategic development during this pivotal period in Europe's transition towards a low-carbon future."
Chris Gill, Investment Director and Head of Renewables at Kajima said: "It is fantastic to welcome Natalia to the team as we continue to invest in and develop renewables projects across the UK and Europe. Not only does she bring a wealth of experience in investment activities across the sector, but her appointment expands our growing team, further demonstrating our ambition in this sector and Kajima's focus on bringing sustainable energy across the UK and Europe."
Kajima, in a joint venture with Griffin Capital Partners, entered the renewable energy sector in 2021 by acquiring majority shares in PAD RES, a leading clean energy developer in Poland. Currently, PAD RES holds projects with secured Grid Connection Conditions exceeding 500MW.
PAD RES sold its Genowefa Photovoltaic Farm in the Greater Poland Voivodeship to Enea Group in September. The plant comprises 65,420 solar panels across 40 hectares of land and is expected to produce 35,000 MWh of green energy annually. The project marks the first PAD RES development to be constructed, commissioned and sold since the partners acquired its majority stake.
In the UK, Kajima's renewable energy business, Taiyo Power & Storage Limited, plans to develop a 200MW portfolio of solar and a 250MW portfolio of battery storage projects in England, Scotland and Wales. Kajima is actively exploring additional acquisition opportunities in the UK and mainland Europe as part of its ongoing commitment to sustainable energy initiatives.