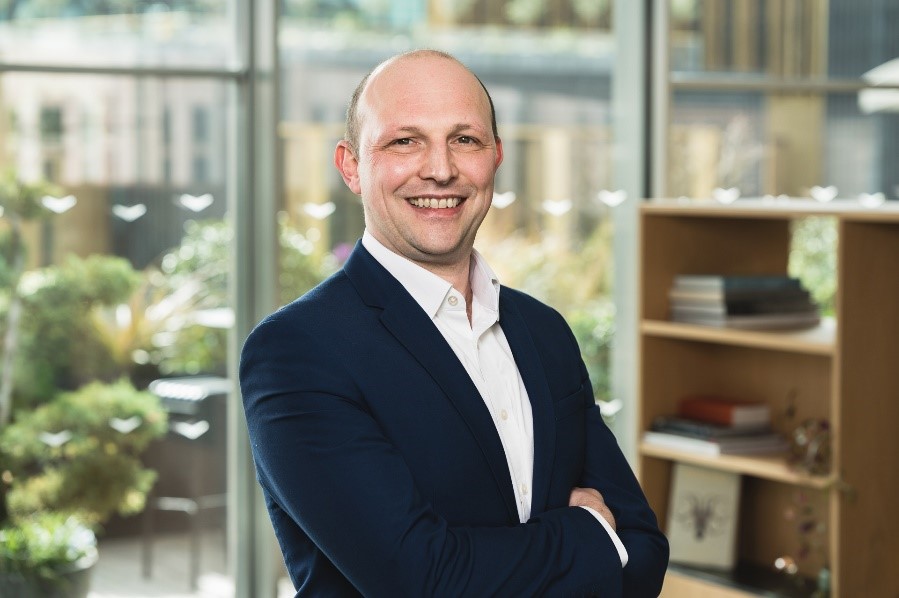 Kajima hires real estate project manager from Bloomberg
Kajima, the pan-European real assets business, has appointed Philip McLaughlin as Project Director in its London-based team. Phil joins Kajima from Bloomberg and will be directly responsible for overseeing the delivery of Kajima's development projects. In addition to managing the company's central London development pipeline, he will also oversee the construction of developments across the business' European portfolio, focusing on logistics and student accommodation.
Phil's appointment will bolster Kajima's development and asset management business, which currently has £10 billion in assets under management.
Phil brings extensive project management experience in the EMEA region from his previous roles. Phil undertook multiple leadership positions during his 13 years at Bloomberg, including capital project management. He delivered projects in over 15 European locations and worked on Bloomberg's landmark £1 billion RIBA Stirling Prize-winning European headquarters in the City of London.
Before Bloomberg, Phil spent seven years at Stace LLP working across a range of sectors including Corporate Real Estate, Retail, Hotel and Leisure.
Kajima's expanding European portfolio consists of a range of real estate developments across key sites in Poland, Germany, France, Spain and the Netherlands. Kajima is Poland's most prominent student housing developer, owner and operator and has developed over 1.4 million sqm of European logistics assets to date.
Philip McLaughlin, Project Director at Kajima, said: "I am excited to join Kajima's European team. The business has a great reputation in the market and an impressive track record of investments across the UK and Europe. I look forward to building upon the achievements of current projects and supporting opportunities to grow the portfolio."
John Harcourt, Managing Director at Kajima, said: "We're delighted to bring in someone of Phil's calibre to help deliver our vision. His project management expertise is valuable for our core team and will be imperative to helping deliver the best projects across the UK and Europe. Phil's appointment comes at an exciting time for Kajima as we continue to pursue investment, development and management opportunities."