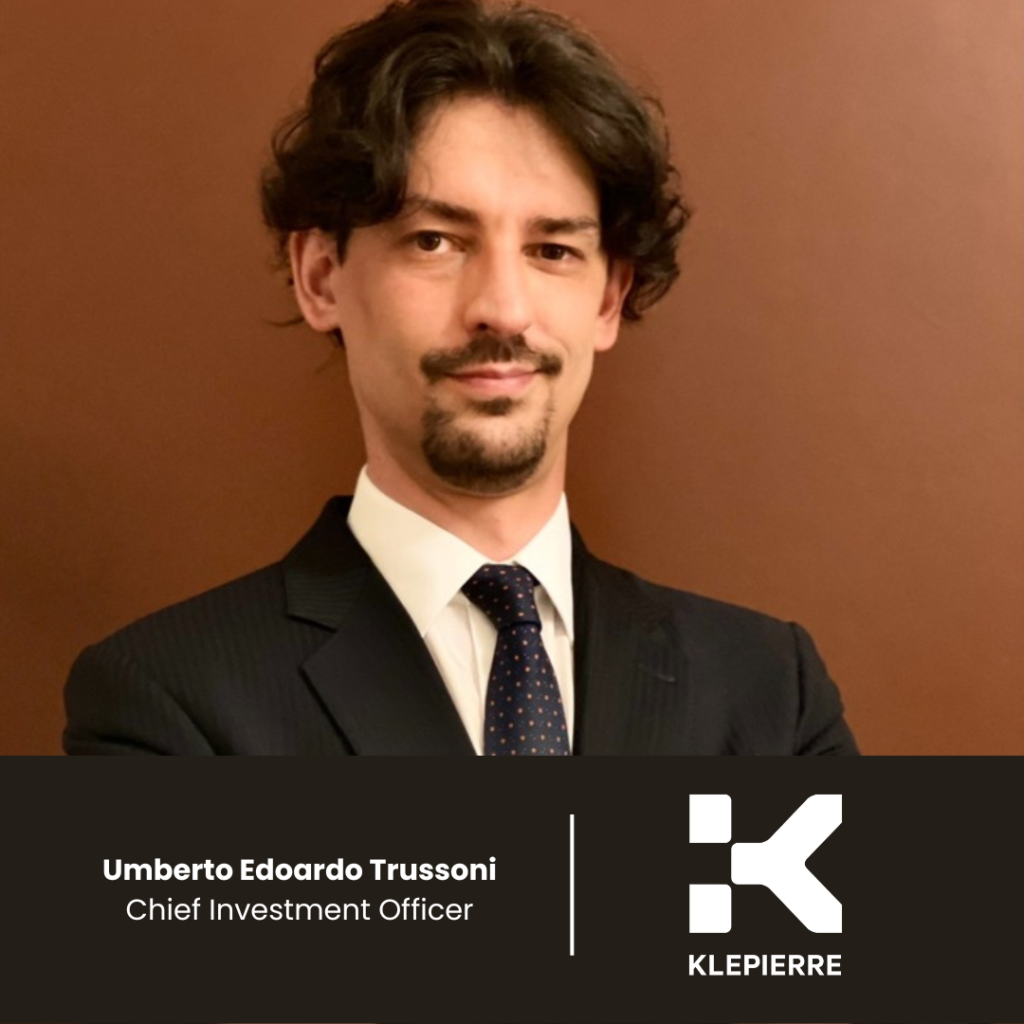 Klépierre appoints Umberto Edoardo Trussoni as CIO
Klépierre, a European leader in shopping malls, announces the appointment of Umberto Trussoni as Chief Investment Officer.
Umberto Trussoni joined Klepierre in Italy in 2018, first as Head of Asset Management and then as Chief Financial Officer, with extensive experience in the real estate and private equity industry.
He started his career at Morgan Stanley in 2006, where he worked on several transactions for the MSREF funds. He then joined Quantum Global in 2012 to implement the African hospitality strategy by structuring a $500 million fund on top of deploying the Plaza Fund, a platform dedicated to global core office investments.
In 2016, he moved to Fosun as Executive Director, where he sourced and executed real estate and private equity deals all over Europe.
He will bring his expertise to optimize the capital allocation through accretive divestment and investment opportunities at a Group level, succeeding Cyrille Deslandes who has been promoted to Managing Director for Klépierre in Germany, Turkey and the Netherlands.
Umberto will report to the Chairman of the Executive Board and will join the Group Executive Committee in November.
"I am glad to welcome Umberto Trussoni to our Group Executive Committee. His international promotion within the Group is renewed evidence of the high quality of our teams across geographies. He will use his M&A expertise to pursue the transformation of our portfolio", says Klépierre Chairman of the Executive Board Jean-Marc Jestin.