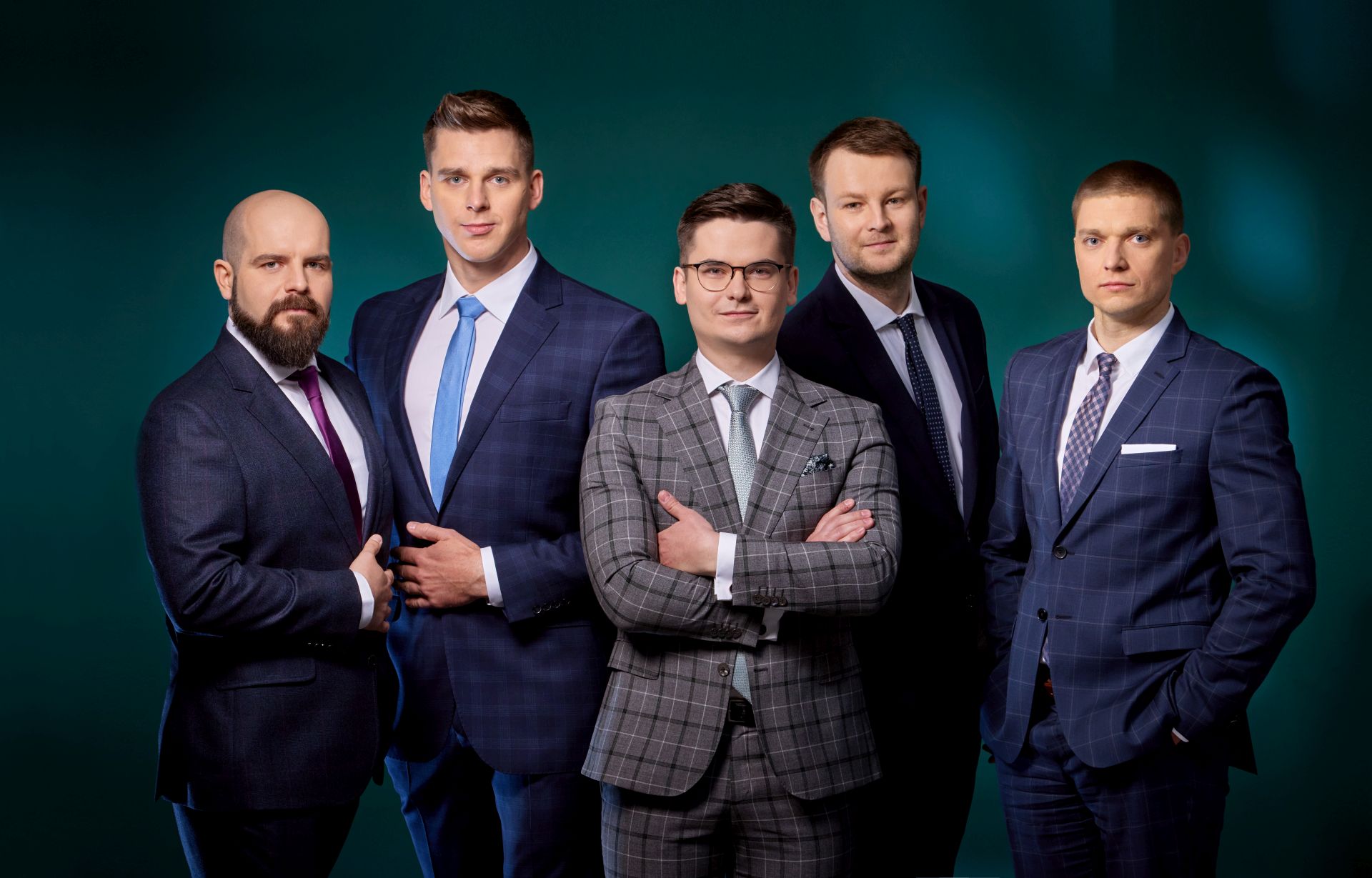 MLP Group strengthens its team
The team of MLP Group, a fast-growing property developer operating in the European warehouse market (with a presence in Poland, Germany, Austria and Romania), has been joined by new specialists. The new team members are Kacper Łycyniak, as Leasing Manager, Piotr Meleszko, as Junior Leasing Manager, Piotr Piątkowski, as Sustainability Project Manager, and Dominik Krawczyk, as Project Manager. Concurrently, in early May Karol Kondrat got promoted to the position of Business Development Manager.
Given the fast-growing real property market and rising demand for modern warehouse facilities, MLP Group is bolstering its commercial space leasing and project team.
At the beginning of May 2021, Karol Kondrat was promoted as Business Development Manager, responsible for land banking across Poland.
At the same time, the team was joined by Kacper Łycyniak as Leasing Manager, who will be responsible for the commercialisation of logistics parks near Poznań. Kacper has more than twelve years of experience in leasing retail and warehouse properties. He managed the commercialisation and re-commercialisation of a challenging portfolio throughout Poland, gaining professional experience at such companies as White Star, CBRE, Savills, and Panattoni. A graduate of the Warsaw School of Economics, Kacper Łycyniak is a licensed real estate agent and property manager.
The commercial space leasing department has also been strengthened by the addition of Piotr Meleszko, appointed to the position of Junior Leasing Manager. At MLP Group, Piotr will be in charge of leasing warehouse space in central Poland. He has several years of experience in leasing commercial space, gained at Knight Frank. Prior to joining the MLP Group team, he was a Negotiator, working with many international investment funds and property developers. Piotr Meleszko was also responsible for project commercialisation, development of leasing and marketing strategies, as well as new technologies on the commercial property market.
Another addition to the team is Dominik Krawczyk, who has become a new Project Manager at the project department. Dominik will be responsible for overseeing the expansion of MLP Group's parks. He has many years of experience in managing construction projects, spanning the entire process from land purchase through to occupancy permit. Previously, he worked for Less Mess Storage and AWBUD S.A. Dominik Krawczyk is a graduate of the Faculty of Civil Engineering at the Warsaw University of Technology.
Piotr Piątkowski, who has been appointed as Sustainability Project Manager, will be responsible for the implementation of new environmental sustainability standards. Piotr has extensive experience in RES, gained at KAPE S.A., the company he worked for from 2014. His key responsibilities there included project management, technical and economic analyses, energy audits and other strategic documents for businesses and local government institutions concerning energy efficiency improvement and the use of RES. Piotr Piątkowski also developed optimum business models and technical concepts for PV systems and upgrades of lighting systems, e.g. under the ESCO (Energy Saving Company) model.
Sustainability has become a daily commitment for the Property Developer, who has been making consistent efforts to minimise its adverse environmental footprint. In line with the Company's strategy, MLP Group has the ambition to become a net-zero emissions business in the next two to three years.