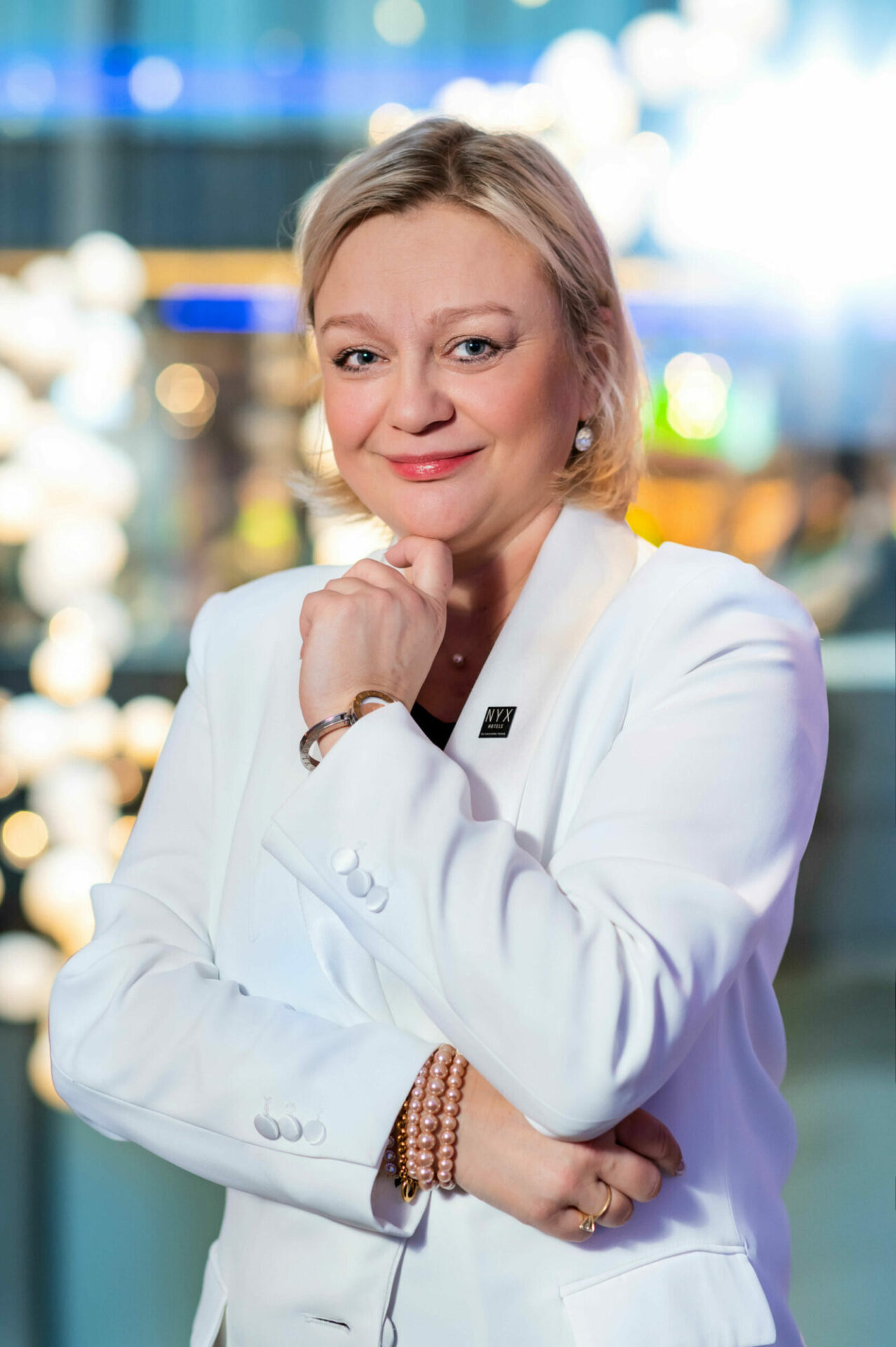 New F&B Director for NYX Hotel Warsaw
With the accelerating changes in the catering market and the growing expectations of guests regarding the standards and quality of service, personnel changes are taking place in one of the most recognizable Warsaw facilities – NYX Hotel Warsaw – Monika Nasr was promoted to the position of F&B Director.
Monika's responsibilities as the new F&B Director include managing the operation of the Clash Bar & Restaurant. This place is known to guests of NYX Hotel Warsaw, but it is also frequented by city residents looking for interesting flavours and original surroundings. Opened last year, the Ether rooftop bar with an impressive view of Warsaw's skyscrapers also has very ambitious plans ahead of it this season.
"The next few months will be full of challenges for me. We have intensive work ahead of us to effectively support the creation of the best concepts for the NYX Hotel Warsaw offer. Building a solid team, continuous training of employees and raising the level of guest services are our main goals," said Monika Nasr.
The new F&B Director has been with NYX Hotel Warsaw since August 2022. She has extensive experience in the hotel industry, which she gained in the sales and marketing departments of well-known chain hotels in Poland and Great Britain, such as the Sheraton, Hilton and Accor, where she was responsible for implementing business strategies, supervising administration departments and establishing lasting relationships with clients. Her career also includes the co-creation of 5-star boutique hotels and designing gastronomy and hotel marketing in the premium segment.