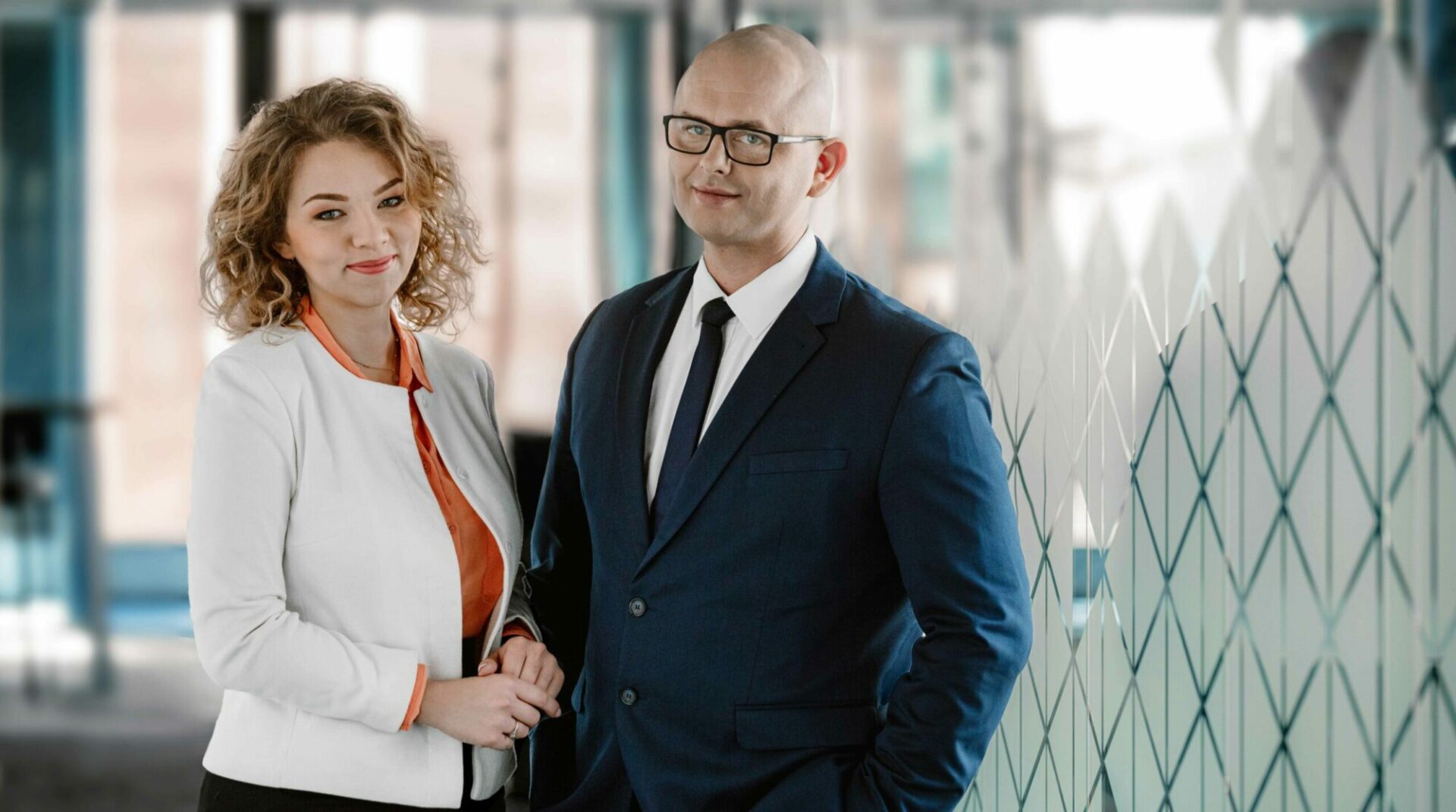 Newmark Polska hires regional director
Real estate advisory firm Newmark Polska has appointed Michał Rafałowicz, an experienced real estate expert, as Regional Director for three provinces: Pomerania, Western Pomerania and Kuyavia-Pomerania. In addition, Kaja Karbowska has joined the Michał-led team with responsibility for advising tenants needing office and warehouse space in Pomerania and Kuyavia.
"I am delighted that Michał and Kaja have joined Newmark Polska, even more so because we already had the pleasure of working together. They are leading commercial real estate specialists whose professional expertise and commitment will significantly strengthen our tenant representation team. Northern Poland is a strategic area for our operations on account of the strong interest in the region among Polish and cross-border investors and its well-developed seaport, road and rail infrastructure," says Piotr Kaszyński, Managing Partner, Newmark Polska.
"Thanks to new seaport infrastructure projects underway as well as sea and inland intermodal terminals, Polish seaports are in a position to compete with ports in Germany or the Netherlands. Pomerania and Kuyavia are being targeted for logistics by a growing number of companies. We see a large growth potential for a new logistics chain to connect the Baltic and the Adriatic, especially now during supply chain disruptions. Northern Poland and Kuyavia are likely to benefit from these developments. Newmark Polska has unrivalled experts in the region providing investors with professional assistance and expertise," says Jakub Kurek, Head of Industrial and Warehouse, Newmark Polska.
Michał Rafałowicz is an experienced real estate professional specializing in industrial and warehouse projects. In his role as Regional Director at Newmark Polska he will be responsible for leading relocation processes and lease renegotiations on behalf of warehouse and office tenants in northern Poland. He previously served as the Business Development Director at CTP and the Head for the Pomeranian Region at Cresa Polska. Michał was also the Chief Investment Specialist in the Pomeranian Special Economic Zone. He is a graduate of the University of Szczecin and completed postgraduate studies at the University of Gdansk, the Gdansk University of Technology and Glyndŵr University in the United Kingdom. He also earned an MBA and L.L.M from Apsley Business College of London. Michał is also a lecturer at the University of Gdansk.
In her role as an Advisor at Newmark Polska, Kaja Karbowska will be responsible for warehouse and office tenant representation in northern Poland. Previously, she was the Transaction Support Manager at CTP and an Advisor at Cresa Polska. She graduated in Land Management and Management from the University of Gdansk and is currently doing postgraduate studies in Property and Development Project Management.