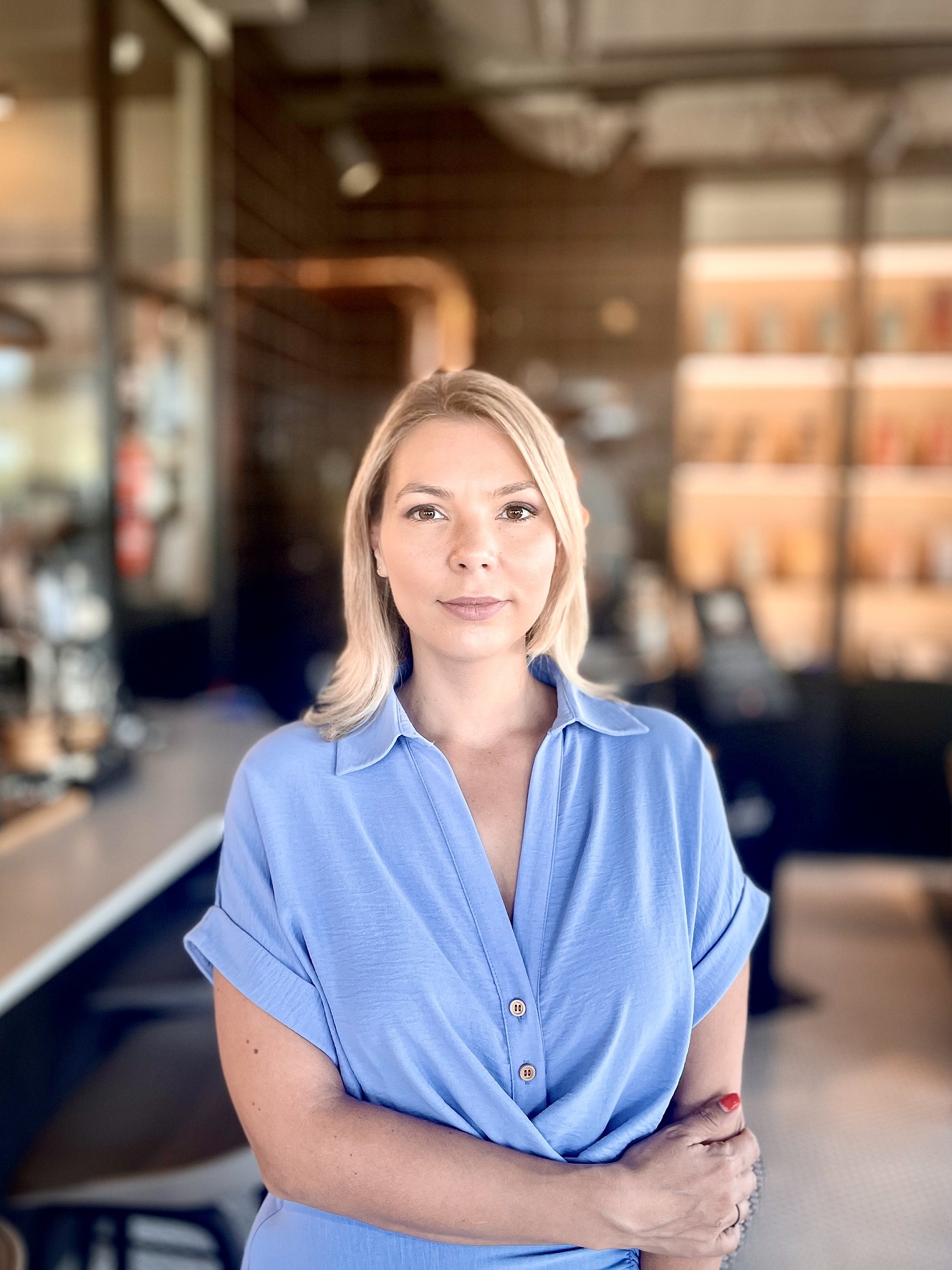 Nooka Space appoints entrepreneur Irina Leca as CEO
Nooka Space officially announced the appointment of Irina Leca as CEO of the company, as well as the raising of a new investment round worth €2 million. This initiative is also supported by existing investors and partners, with the objective of continuing international expansion and developing Nooka Space's operations in new markets and verticals, including Portugal, Italy and aviation verticals. The investment is nearing completion and is currently in the final stage of selecting relevant investors.
"I'm all in to lead Nooka Space and to build a local and international team that is going to drive our strategic goals" she emphasizes. With an MBA from the Quantic School of Business and Technology and degrees in design from Ion Mincu University of Architecture, Irina Leca combines her business skills with a deep understanding of the needs that professionals have for proximity workspaces.
Founded in 2020 with a mission to redefine the future of workspaces, Nooka Space already operates in 10 countries, including Romania, The Netherlands, Austria, Germany, Ireland, and Switzerland. The Nooka Space business model addresses key business segments, from property owners looking for smart solutions to maximize their rental revenue to companies looking to keep up with hybrid work environments. "Real estate developers are keen to maximize their revenue by renting out under-utilized space, and companies are looking for flexibility. That's where we step in. We're the missing link," explains Leca.
Real estate developers face the problem of unused space. At the same time, companies are making the transition to hybrid working to give employees greater flexibility and reduce the stress associated with commuting. "Both trends create a need for our product," says Leca. "On-demand proximity offices and our technology fit this need perfectly, providing a sustainable way to maximize underutilized space while meeting today's labour market demands.
Nooka Space's technological infrastructure provides a seamless search and booking experience for proximity offices. "We have developed a proprietary IoT system that can turn any cubicle or physical space into a smart office or meeting room, available for on-demand booking through the Nooka Space mobile app. No need to hire a receptionist anymore; our technology gives owners full control of their booked space," says Leca. As such, Nooka Space doesn't stop just at 'office physical spaces.' and it's looking to offer its technology licensing to other firms that can innovatively integrate the company's IoT system into their existing spaces. This helps them monetize the spaces through fully automated leasing without human intervention. Potential beneficiaries of this technology are real estate developers who have unleased spaces that they can convert into flexible offices, operators of coworking spaces who want to reduce staff costs, or hotels who want to rent their meeting rooms automatically.
The conglomeration of urban areas and the increased need for flexibility of employees create the right environment for the development and success of Nooka Space's services. By locating smart and autonomous offices in the proximity of users, Nooka Space contributes significantly to reducing traffic and CO2 emissions and supports the sustainable development of smart cities. "We are ready not only to offer solutions to simplify the way we work but also to make it more sustainable," notes Leca. Already working with leading manufacturers, Nooka Space is as committed to environmental protection issues as it is to innovation.