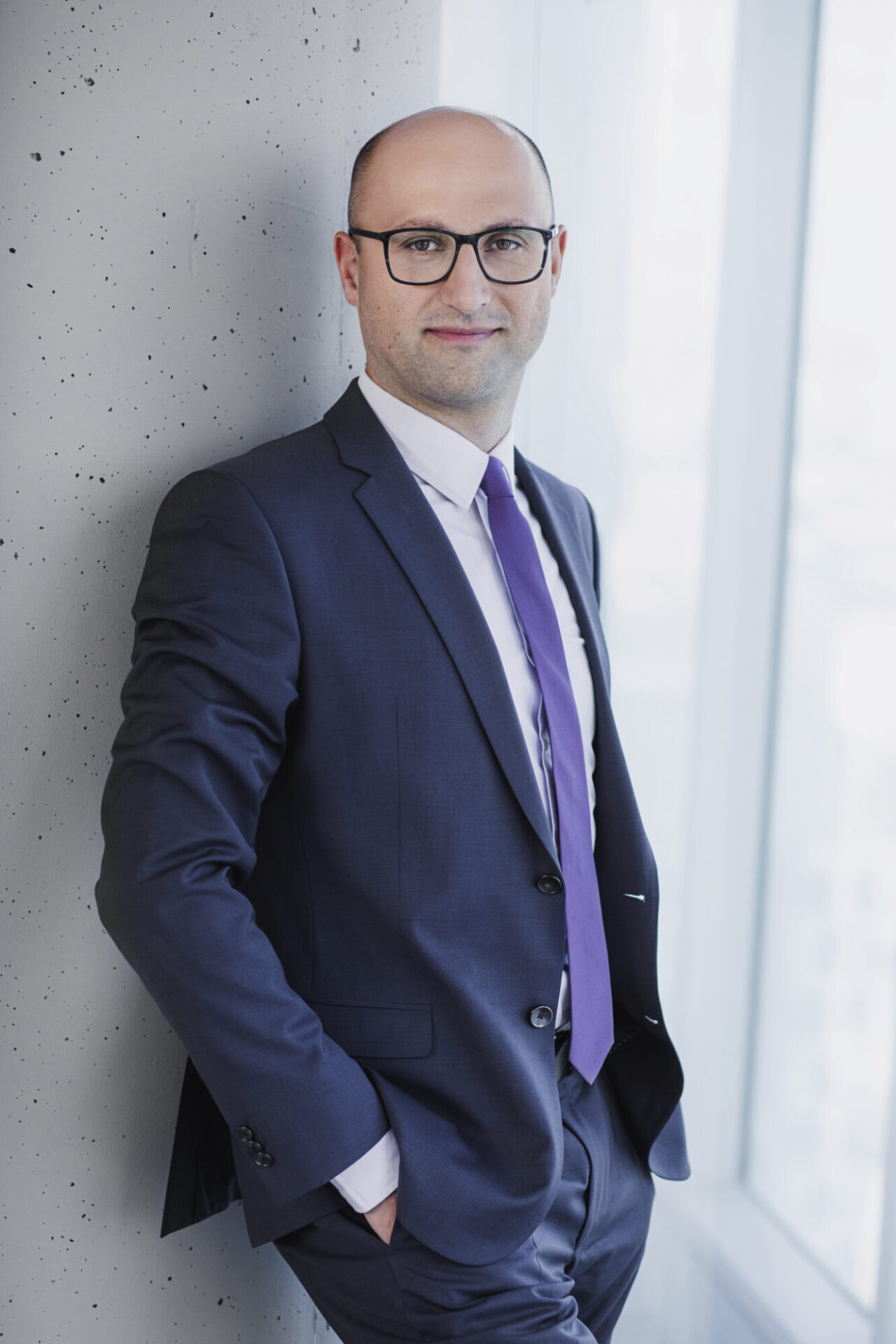 New Executive Vice President for Operations at Skanska
Skanska commercial development business unit in Central Eastern Europe has appointed Paweł Warda as the new Executive Vice President (EVP) Operations in Poland and a new member of the management board. He is responsible for project development operations in Kraków, Katowice, Poznań and Łódź.
Paweł Warda has over 20 years of experience as a project and cost manager in the commercial, industrial, leisure, and retail sectors on behalf of owners, funding institutions and occupiers. Before joining Skanska he was Head of Project Management Services in Central Eastern Europe and Russia and Member of EMEA Board of Project and Development Services at Jones Lang LaSalle (JLL). Prior to that, he held several positions in Atkins and Bovis Lend Lease.
"We are very pleased to welcome Paweł to the Skanska team. Poland is the biggest market in our CEE portfolio and we want to keep our strategic aim on developing projects here. With his extensive experience in real estate, especially in project and construction management, Paweł will lead our project unit in four major Polish cities – Kraków, Katowice, Poznań and Łódź, and we hope for his great support in achieving our ambitious targets on climate neutrality," says Katarzyna Zawodna-Bijoch, CEO and President at Skanska commercial development business unit in the CEE region.
The Skanska commercial development business unit in Central and Eastern Europe operates on 10 city markets in four countries: Czech Republic, Hungary, Poland and Romania. Being the market leader in the CEE region, the developer has already delivered over 1 400 000 sqm of office space. In Poland, Skanska is present on seven markets: in Warsaw, Wrocław, Poznań, Łódź, Kraków, Katowice and the Tri-City.
In February 2020, the company announced a new Senior Leadership Team (management board) to continue delivering successful business with a stronger focus on regional strategy supporting its customers. At the same time, Skanska centralized the organization on the regional level with new Executive Vice Presidents responsible for business operations. The other EVP Operations in Poland, Mariusz Krzak, is responsible for the Warsaw, Wrocław and Gdańsk markets.