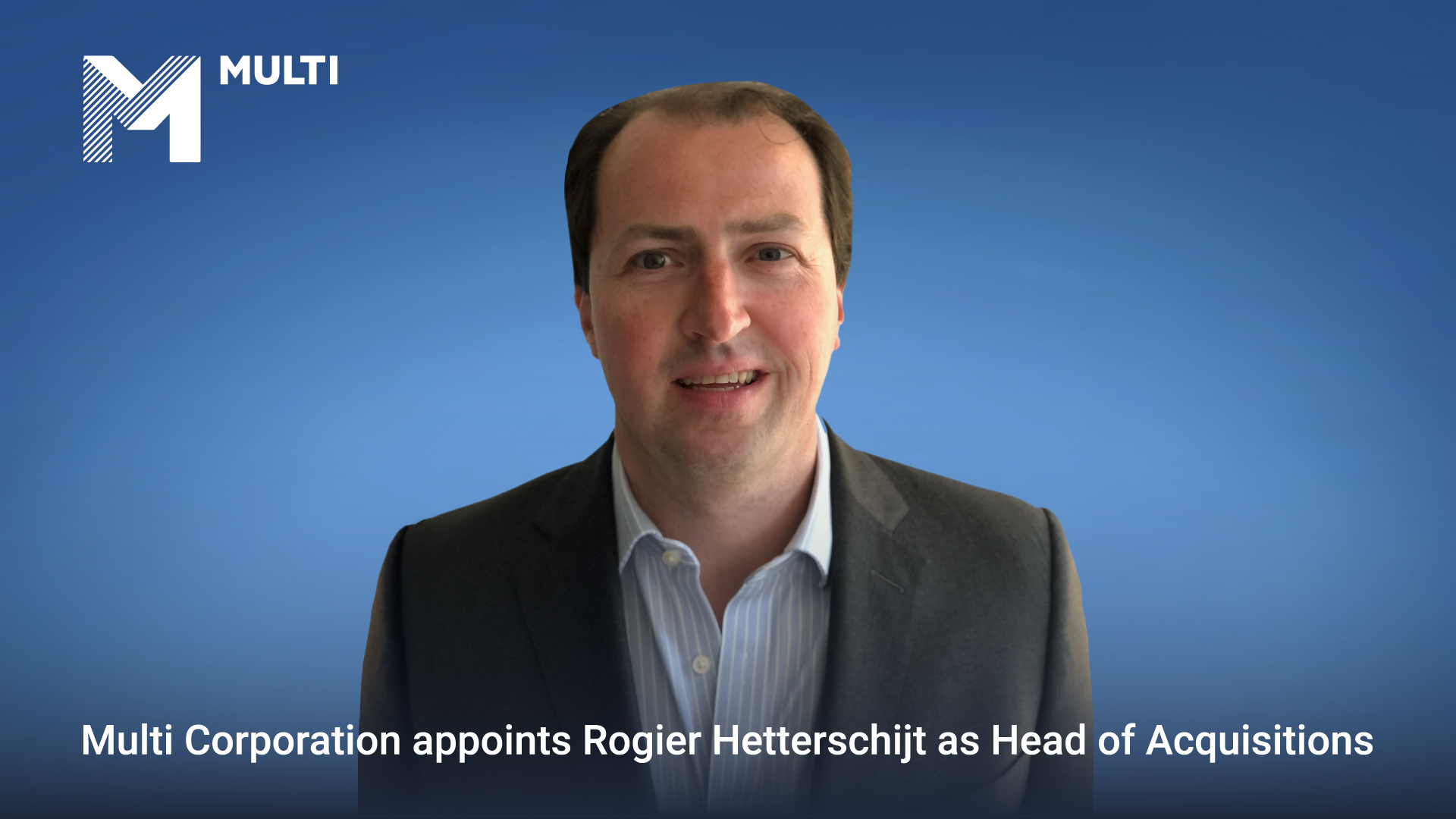 Rogier Hetterschijt appointed Head of Acquisitions at Multi
Multi Corporation announced the appointment of Rogier Hetterschijt as its new Head of Acquisitions, effective June 1st. Hetterschijt brings a wealth of experience and expertise to the company, which is poised for significant growth and expansion in the coming years.
Hetterschijt joins from International Campus Group (ICG), part of Brookfield, where he held the position of Head of Acquisitions Netherlands. He was responsible for acquiring new locations for over 1,000 student apartments. Prior to ICG Hetterschijt was an Executive Director at Forum Partners, where he managed an asset portfolio on behalf of a bank, in addition to being part of Forum's debt and equity strategies. He also served as Vice-President of Credit Suisse's Fixed Income European Real Estate division, further honing his expertise in the industry.
"We are delighted to welcome Rogier Hetterschijt to the Multi Corporation team," said Elmar Schoonbrood, Co-CEO of Multi Corporation. "His extensive experience and proven track record in the real estate sector make him the perfect candidate to lead our acquisitions efforts. We have ambitious growth plans, focusing on opportunities in the retail sector as well as retail and office conversions to residential use. We are confident that under Rogier's leadership, our acquisitions strategy will yield outstanding results."
Hetterschijt expressed his enthusiasm about joining Multi Corporation during this pivotal moment in the company's history, referring to the completion of Multi's management buy-out in March 2022. "I am thrilled to be joining Multi Corporation at such an exciting time," he said. "The company has an exceptional track record and a strong presence across Europe. I look forward to leveraging my expertise and industry insights to contribute to its growth and success. Together with the talented team at Multi Corporation, I am confident we will achieve our goals and create value for our stakeholders."