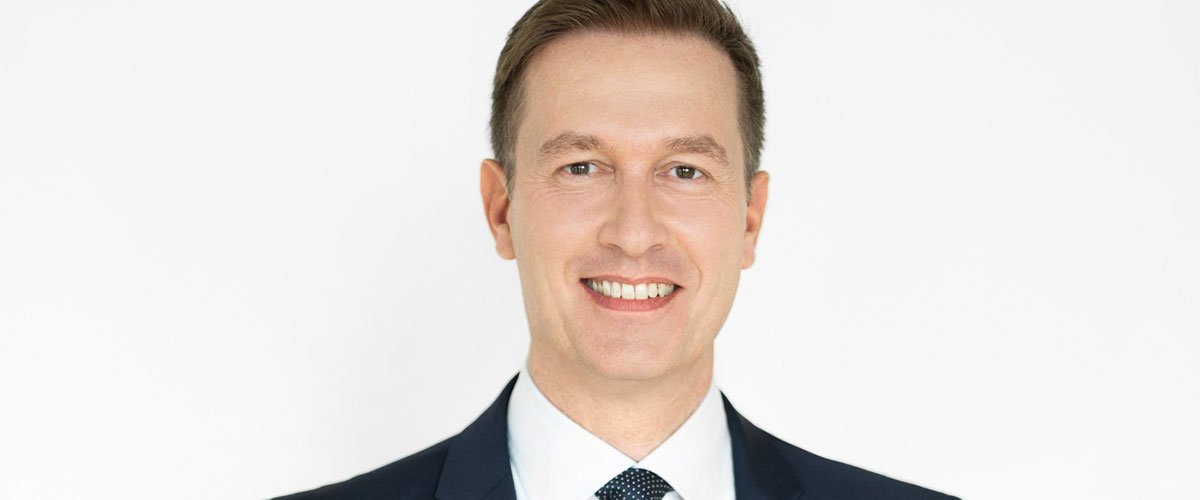 Søren Rodian Olsen appointed as Chair of ULI Poland
The Urban Land Institute (ULI) announced the appointment of Søren Rodian Olsen, managing director of Logicenters at NREP as chair of ULI Poland. He succeeds Dorota Wysokińska-Kuzdra, senior partner at Colliers, and officially began his voluntary two-year term on 1 October 2021.
Søren Rodian Olsen's appointment was announced during the National Council's Annual Conference today. Dorota Wysokińska-Kuzdra, outgoing chair of ULI Poland, said: "I am delighted to welcome Søren as my successor and we can expect a very bright future for ULI Poland under his leadership. Since joining the ULI Poland Executive Committee in 2019, he has demonstrated great passion and energy which, combined with his wealth of industry experience and expertise, will drive growth and further the mission of ULI in our region."
Søren has been an active supporter of ULI Poland since 2015 and, as a Full Member, sits on the pan-European Office and Mixed-Use Council. As chair of ULI Poland, he will prioritise the further expansion of ULI in Poland and the wider CEE region through membership growth. Søren will continue to deliver mission-driven programming such as 'Around a City in 8 Questions', a series of virtual meetings with mayors of major Polish cities, and 'Places+Spaces', a year-long events programme focused on issues affecting the built environment.
Lisette van Doorn, CEO of ULI Europe, said: "Søren has many years of experience working in the Polish real estate sector and we look forward to collaborating closely to leverage his expertise and network to build on the current strong position, developed by the outgoing chair Dorota Wysokińska-Kuzdra and the Executive Committee of which Soren has been an instrumental member for many years. I would like to thank Dorota for her tremendous work over the last three years. Under her leadership, ULI Poland has grown significantly and developed many new initiatives including the mentorship programme, a local NEXT group, three Product Councils and active public / private sector engagement programmes".
Marnix Galle, chair of ULI Europe and executive chairman of Belgian developer Immobel, said: "ULI Poland has a very active programme of events and a highly engaged membership base. Søren has a brilliant opportunity to leverage the ULI platform to bring together the leading minds in our industry and shape the future of our built environment for transformative impact. This is a very exciting time for ULI Poland and the wider region."
Søren Rodian Olsen has over 19 years of experience within the real estate industry and is the managing director of Logicenters Poland at NREP, the leading investment manager and developer in the Nordics. This year he established NREP's office in Warsaw and is anticipating rapid growth through investments in the logistics and living sectors. Previously, Søren has held senior positions at Cushman & Wakefield, Aberdeen Immobilien, Bank Austria Creditanstalt and Commerzbank. He is a member of RICS and holds both a bachelor's and master's degree in Finance from the Copenhagen Business School and the University of Westminster, respectively.