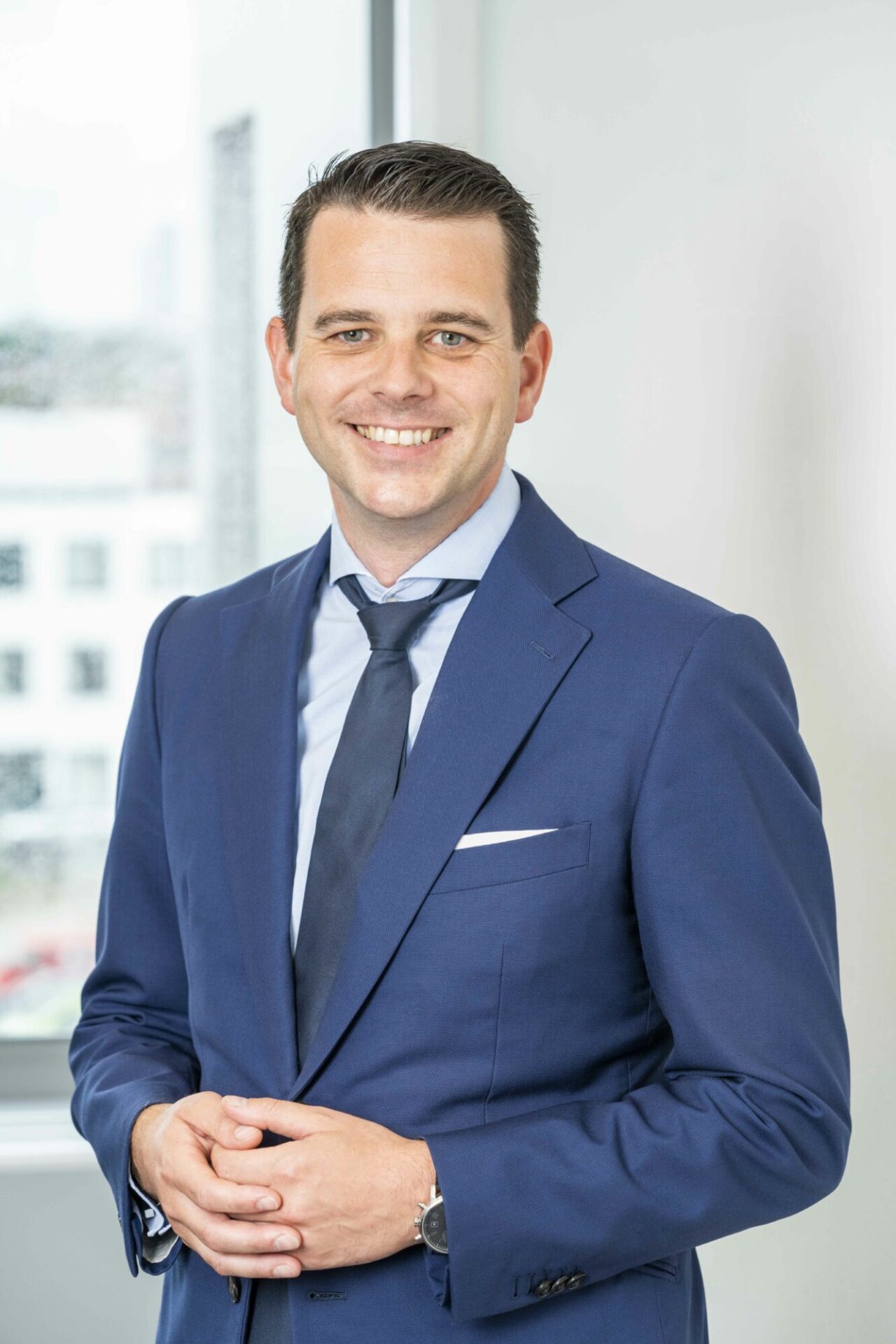 Sven De Bondt appointed as COO of Alides
In the past few years, the Ghent-based property developer and investor Alides has grown into one of Belgium's largest non-listed real estate companies. Further professionalisation and the strengthening of the company's structure will be necessary to achieve its outspoken ambition and growth strategy.
At the management level, Trui Tydgat was recruited as Head of Development. She will be taking over from Sven De Bondt, who has in turn been appointed as Alides' Chief Operational Officer as a member of the Executive Committee. The Executive Committee, chaired by Rikkert Leeman (CEO), is composed of Henk Cardon (CFO) and Thomas Osselaer (CLO). The Alides team is currently composed of 50 real estate professionals, each with his or her area of expertise. In Poland, Luiza Grunwald has been appointed as Project Director at Alides Polska and Jadwiga Koscinska as Project Director for the Imperial Shipyards project in Gdańsk (with Revive).
The company has adopted a hybrid strategy based on which it operates in the residential property and office development markets as both an investor and developer. Alides retains an investment portfolio of premium-location office buildings, representing a total value of more than €650 million which provides the company with recurring rental income. In addition, the company has projects in the pipeline in both Belgium and Poland that are expected to generate a revenue of more than €900 million. Alides focuses on Real Estate Upcycling, in which end-of-lifecycle buildings at strategic locations in urban areas are purchased to redevelop these projects into high-quality and sustainable properties.
Thanks to its hybrid growth strategy, Alides was able to boast a strong track record in the past few years. A number of recent milestone transactions served as an important incentive for further growth. The real estate company's most prominent projects included the sale, following a thorough renovation, of the Kennedy Building in Luxembourg and the lease of the brand-new Copernicus Building on Rue de la Loi in Brussels to the European Commission. Alides achieved a gross operating profit of €39 million in 2021. This financial performance was expressed in the strong, organic growth of the company's investment and development portfolios while retaining a low debt ratio. As a result, Alides' balance sheet was able to rise to approximately €725 million in recent years.
In line with its Real Estate Upcycling strategy, Alides was able to complete various new purchases in 2022. The company recently acquired the IT Tower on Brussels' Avenue Louise (with Cityforward and Whitewood), the Gulledelle 100 Site in Sint-Lambrechts-Woluwe, and the Gerling House, located on Avenue de Tervueren (a mere stone's throw from the former Tienen Sugar Factory which was purchased by Alides in the previous year). Currently, Alides is engaged in preparations for the redevelopment of the Montoyer 34 and Commerce 44 Buildings in Brussels' European District, the Nautea Site at the edge of the Brussels city centre (with ION), the development of offices in Antwerp's Berchem Mariahof, and the Rinkkaai residential project near the Ghent railway station (with Cores).
In addition, the company is currently in the advanced stages of the development of numerous projects, such as LUX in Ghent and Elysia Park in Edegem. It is also working on the redevelopment of the Joseph II Building in Brussels. Alides' prospects include the development of 2,600 residential units and approximately 100,000 sqm of office space located all across Belgium and Poland.