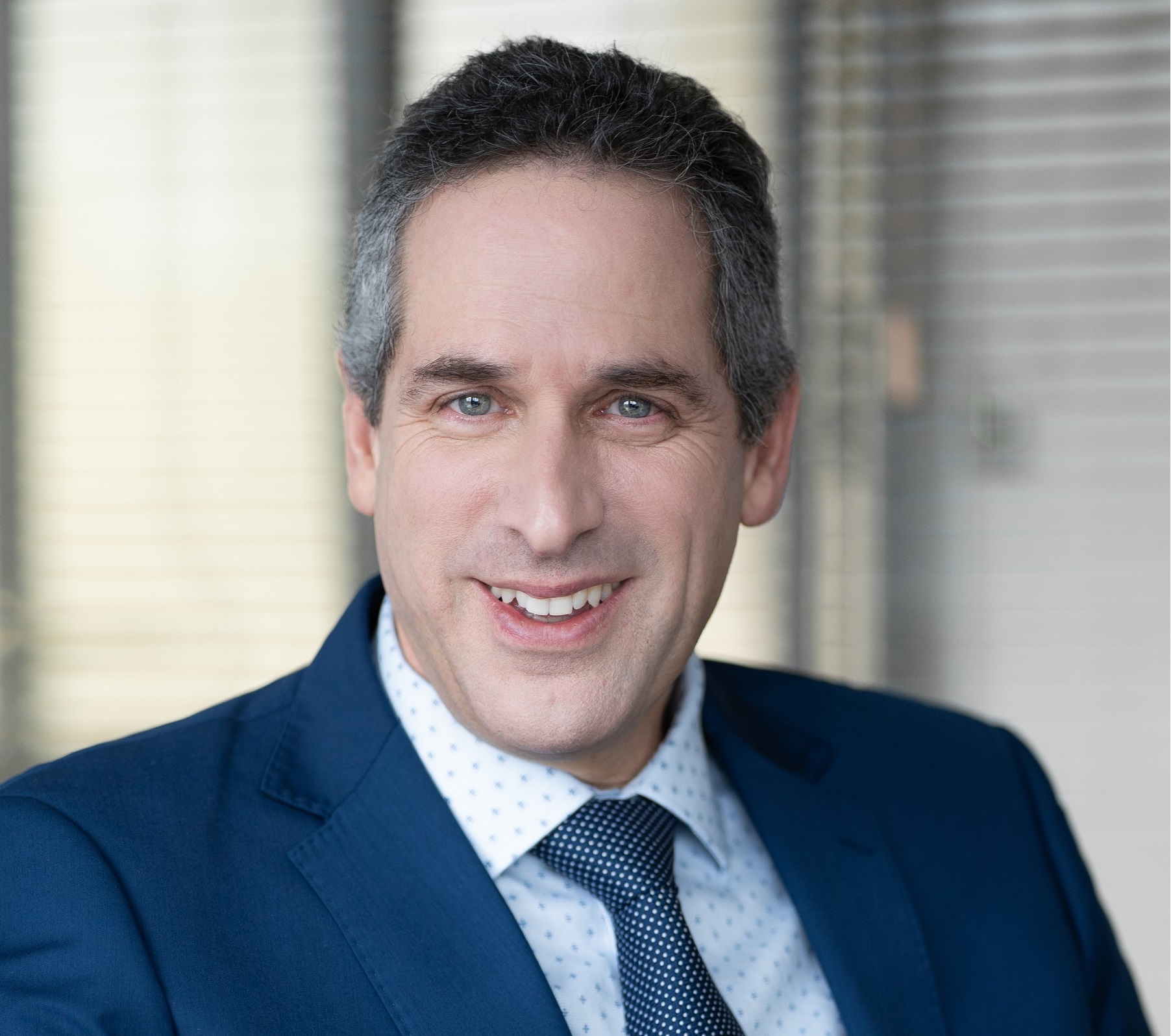 Yovav Carmi steps down from GTC's Management Board
GTC announced that Yovav Carmi, President of the GTC Management Board, has stepped down from the current position by mutual agreement. He has served the company for over 20 fruitful years, performing various functions, including a post on the Management Board.
Yovav Carmi has been President of the GTC Management Board since September 2020. Under his leadership, the company strengthened its name as an industry leader in the CEE commercial real estate development market. Mr Carmi led GTC to adopt the Green Bonds framework and undergo rating processes that resulted in three renowned rating agencies assigning the following rating to GTC: Fitch Ratings ("Fitch") – BBB- with a stable outlook, Moody's Investors Service – Ba1 with a positive outlook, and BBB-/Stable by Scope Ratings. Those actions were followed by the successful issuance of Green Bonds, including debut Green Eurobonds in the amount of €500 million. The company's consistent market performance, commitment to environment-friendly development and investors' trust resulted in three bond issues that enjoyed great interest from investors and allowed for a change in the funding strategy which redirected the Company towards funding through unsecured debt.
With Yovav as President of the Board, GTC put a lot of effort into optimizing its portfolio, focusing on sustainable investments in key CEE markets, while disposing of outdated assets. 2021, was a year marked by a landmark sale of a standing office portfolio in Belgrade, including such properties as Green Heart, FortyOne, Belgrade Business Center, 19 Avenue and GTC House (in total, 122,175 sqm GLA). The transaction valued at €267.6 million, above the book value, became one of the biggest transactions of its kind in the CEE region. Moreover, the company made major purchases in Hungary, where it invested almost €310 million in income-producing assets. In addition, a number of projects were completed in Zagreb and Sofia, and new developments commenced in the centre of Sofia and Belgrade. Finally, with Yovav Carmi as CEO, GTC published its first-ever ESG report, marking the company's approach to sustainability and summarizing the 25 years of the Group's activity in this area on the six CEE markets.
The highlight of the very active year of 2021 was December's issue of shares when over the course of two days numerous Polish and international investors placed their demand declarations significantly oversubscribing the base offer comprising of 55,000,000 new shares. On the back of strong demand, the Company decided to increase the offered size by more than 60 percent and finally allocate 88,700,000 shares at PLN 6.40 per share, raising approx. €123 million, which will be used to strengthen the capital structure of the Group and fund future growth.
"I would like to thank Yovav Carmi for over 20 intensive years that he dedicated to our company. As a developer, property owner, investor, and employer, GTC has become a recognised leader that has already made history in CEE, with Yovav leading the company through its critical milestones. From turning Globe Trade Centre into a sustainability-powered developer with best-in-class ESG practices to re-establishing the company's brand in the eyes of investors and tenants, Yovav's effort and dedication will be fueling GTC's development for many years to come. While we will continue to build upon our strategy of strengthening relations with key stakeholders and fostering a tenant-first approach with environmental aspects in mind, I wish Yovav many successful years ahead as he departs," said Zoltan Fekete, President of GTC Supervisory Board.
"I am truly grateful for the thrilling yet successful adventure I had with GTC that lasted 20 years. No words can describe the pride I feel for the great efforts of our team who have made all the achievements possible. I am positive as long as truly dedicated real estate professionals, who are at the core of the company now, will continue to apply GTC's values into everything we do – be it portfolio development, investor relations, sustainable development, ESG reporting or taking care of tenants and our immediate communities – the company will continue to grow and surprise stakeholders with new remarkable results," commented Yovav Carmi.
Yovav Carmi has been Chief Financial Officer and Member of the Management Boards of many of the Group's foreign subsidiaries since 2001 until becoming a member of the Management Board of the GTC SA between 2011 and 2015 and then Chief Operating Officer between 2015 and 2020. Starting in 2020, he became Chief Executive Officer and the President of the Management Board at GTC SA.