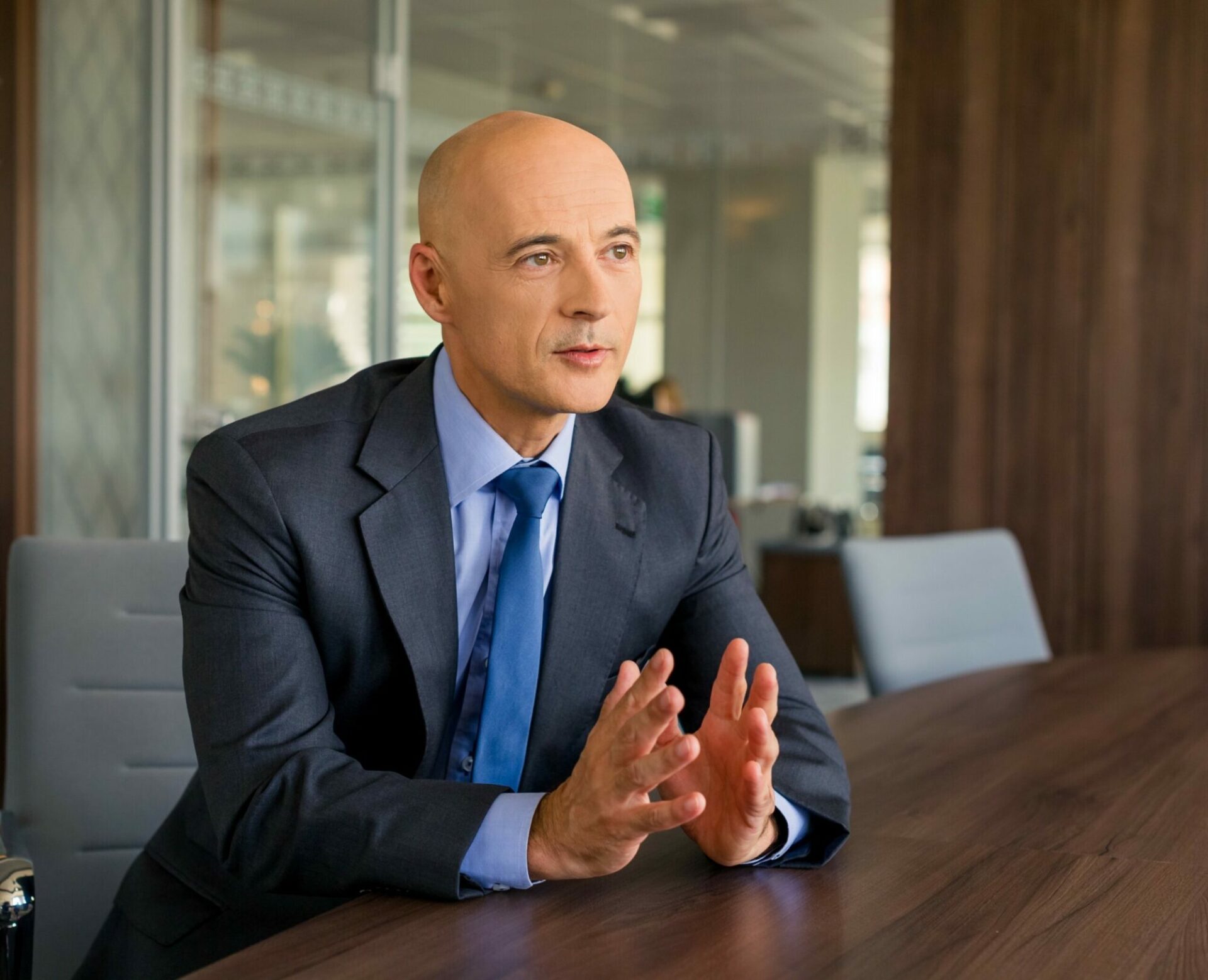 Zoltán Fekete appointed President of GTC Management Board
Zoltán Fekete was appointed the President of the Management Board of GTC. Previously, he has served the company as the Chairman of The Supervisory Board for two fruitful years. In the new role, Mr Fekete will steer all GTC's operations in the region.
Zoltán Fekete has been associated with GTC since July 2020. As Chairman of the Supervisory Board, he actively participated in strengthening the name of GTC as an industry leader in the CEE commercial real estate development market. What is more, Zoltan's proven track record in investment banking and private equity contributed to reinforcing GTC's reputable image in the eyes of strategic partners, key investors and independent financial institutions. The nomination of an experienced and well-known expert for the position of President of the Management Board confirms GTC's desire to strengthen its position through M&A transactions as well as purchasing particular assets and land plots in attractive locations and developing further commercial real estate projects.
"I am truly grateful for the trust and confidence my colleagues from the Supervisory Board have in me to step into this role. This thrilling yet challenging responsibility keeps me on my toes as I look forward to writing another chapter in GTC's history amid the uncertainty of the rapidly changing world. So far, we have been on top of investors' minds for 25 years and the pride I feel for the great efforts of our team who have made all the achievements possible makes me positive about our future as a company. With such truly dedicated real estate professionals on board, I will see to the GTC's growth, leveraging lessons learned and best practices of my predecessors. I am sure together we will continue to develop and surprise stakeholders with new remarkable results," commented Zoltán Fekete, newly appointed President of the Management Board.
Zoltán Fekete graduated from the Law Faculty of Eötvös Lorand University and obtained an MBA in Banking from the University of Exeter, UK. Mr Fekete has over 30 years of experience in international investment banking and private equity. As an investment banker, he worked for HSBC London, Credit Suisse First Boston in Budapest, London, and Israel. During his career, Mr Fekete has dealt with a large number of IPOs, M&A transactions and private equity investments in the field of real estate, technology, and life sciences. Between November 2015 and March 2022, he acted as CEO of Optima Investment Ltd.